Breeze
November 19, 2020
Sarah Asuquo
Being a teenager is complicated enough. Add a superpower to the mix, and it gives "glow up" a whole new meaning. At Aspire Academy, East London, there are countless cliques and weekly trends, but Breeze isn't interested in any of that; she's not like most of the girls in her school. There's only one place at Aspire where Breeze feels like she truly belongs. The track. Breeze is a gifted athlete and the national champion for the 100-metre sprint. However, she is astonished when she discovers that her talent is also her superpower! With her power comes popularity but also duty. She is given a secret mission (which could change the fate of her school FOREVER), but to succeed, she must put aside her desire to maintain her new status and realise the true purpose of her gift.
What is your favourite thing about writing books?
What I love most about writing is creating stories that I wish I had when I was a child. When I'm asked for advice by aspiring authors, one of the things I always say is: "Write a book that you needed at some point in your life". I believe this makes an author's writing process more authentic and helps spark a passion within them as they write because their subject matter is personal to their own lives. This was the case for me when I wrote my books. To some extent, in both 'Shine' and 'Breeze', I include morals, life lessons and messages to my younger self, which I found made my writing experience more organic, rewarding and engaging. 
My books reflect the environments I grew up in and situations that I encountered in my child to teenage years. This evoked feelings of nostalgia as I wrote and it was enjoyable reminiscing on the pleasant memories from some of the best years of my life: my school years, and including elements of these moments in my stories. 
As an English Teacher and someone who has worked with young people in education for over 10 years, this also made setting my stories in schools rewarding. I was able to draw from my experiences with the incredible children I have met throughout my career. I really wanted to ensure that I reflected them accurately and positively. I'm a big kid at heart and my students, both past and present, are some of the most inspiring individuals I have been privileged to work with.  Writing for them added a fun, humorous and vibrant element to the process. I often found myself chuckling as I created characters that remind me of my students and scenarios that emulated the classroom experience.
Ultimately, what I enjoy most about writing is sharing stories inspired by my life experiences and the amazing people I have met along the way. Stories that I connect with and that, in turn, my readers can hopefully connect with too.
Who is your favourite character in your book and why?
Whilst there are several characters who I loved creating for different reasons and who each play important roles in the story, my favourite character is Breeze. For numerous reasons, Breeze represents the underrepresented. As a black protagonist, Breeze is a rarity. She provides a positive representation of a self-confident, inspiring and relatable black teenager: an image that I didn't see in the books I read when I was a child and one that is still underrepresented in children's literature today. I believe that it is important that all children are presented with characters who are positive role-models from various races, backgrounds and cultures. This helps to teach respect for others and creates a more inclusive society for our young people. I love that Breeze's character can contribute to addressing the lack of ethnic diversity in children's books.
However, Breeze also represents the teenagers who aren't always the most vocal in the room, even when they have so much to say. The teens who aren't the most popular and aren't always up to date with the latest trend. The teens whose invite to the party is often 'forgotten' or whose value can go unnoticed. The teenagers who have grown up with less than others and know what it feels like to go without at times. Although Breeze may not be perceived as one of the 'cool kids' by her peers, she has no desire to be one. She's not fixated on fitting in and gaining the approval of others. Breeze is Breeze. She doesn't care about being 'cool' if it means losing who she is. And, in my opinion, that's the coolest thing about her. 
I, and I think many others can identify with Breeze and I love how she is the focal point of this story. The spotlight is on her. 
I remember reading Matilda as a child for the first time and how connected I felt to her character. Beyond the differences of race, background or culture, I felt connected to her character and I believe that Breeze's character has the power to connect with so many in a similar way. That's why she's my favourite.

What is your favourite drink to consume while writing?
As boring as it is, I honestly drink water when I'm working. I like to keep my head clear so that I'm focussed. Anything else could either boost my energy and distract me or make me relax and unwind, which could end up with me having a two-hour nap (Anyone else have 'naps' that turn to hours?). 
Do you have any bad habits while you're writing?
Taking two-hour naps! I joke. I can be easily distracted at times. From browsing the ASOS sale, to having a quick (not always quick) scroll on social media, to finding yet another way to organise the clothes in my wardrobe (the last time was from dark colours to light colours- took hours!). 
I find that this often happens most when I've reached a block in my writing flow and when this happens, sometimes it's best for me to just take a break for a controlled amount of time and do something productive, like going for a walk, to clear my mind, rather than ploughing through despite being unfocussed. That being said, I could be more disciplined at times (I'm working on it).
How did you research your book?
I really didn't do research in the formal sense. I guess my 'research' would be my work with my students and my teaching experiences. Reflecting upon my students' behaviour, how they speak, what they experience, what they enjoy, what they find 'cool' and how I could include these elements in my stories. I also read other popular children's books and YA fiction that I knew my students enjoyed and thought about why they found those books appealing. This was useful to think about when writing my own stories.
Are you a plotter or a pantser? 
I am definitely a planner. I've been one since I was a child. It's been a blessing and a curse throughout my life. Although it's helped me be organised and achieve both academically and in my career, at times, it's made me suck the fun out of things and caused me a lot of stress. As I've gotten older, I've let go of the constant need to be in control of everything in my life. I've realised the importance of not planning every- single- thing and just enjoying the moment. I'm still working on this, but I've come a long way!
If you could live in any fictional world, which would you choose and why?
I would choose The Little Mermaid setting, under the sea, in the kingdom of Atlantica. The world has been tough this year. It would be nice to escape for a bit and enjoy the freedom of the ocean. Besides, Sebastian's 'Under the Sea' was so persuasive! Sounds like a utopia.
If you could befriend any fictional character, who would you choose and why?
It would have to be Roald Dahl's Matilda. She was my favourite book character growing up. I can identify with how she felt out of place and different in certain environments. I respect how she remained true to herself and was brave enough to follow her heart and go after the things she wanted. If we were in the same class as children, I think we would have been good friends. Her resilience is inspiring. Her heart is admirable and being able to move objects with her eyes is pretty cool too!
Publisher: Clink Street Publishing
Publication Date: 17th November 2020
Format: Paperback
Pages: 130
Genre: YA
Age: YA
Reviewer: Blue
Source: N/A
You May Also Like
April 27, 2023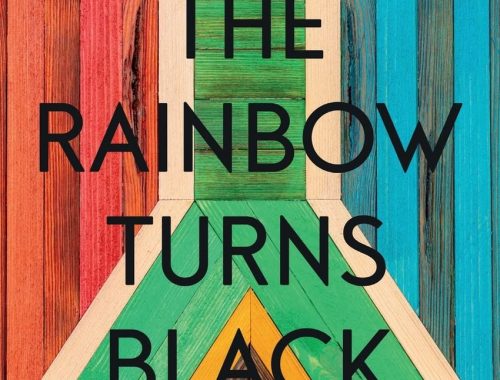 November 25, 2022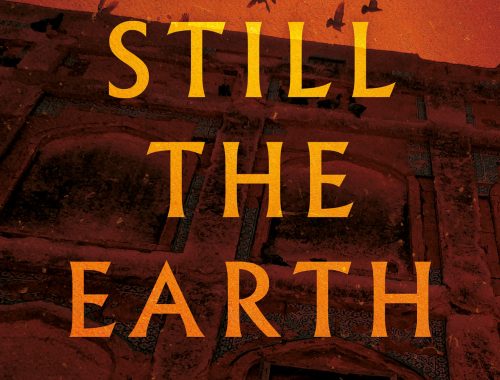 April 25, 2023