Ink Blog Tour: Book Excerpt
July 17, 2013
We are delighted to share an excerpt from Amanda Sun's Ink.

On the heels of a family tragedy, Katie Greene must move halfway across the world. Stuck with her aunt in Shizuoka, Japan, Katie feels lost. Alone. She doesn't know the language, she can barely hold a pair of chopsticks, and she can't seem to get the hang of taking her shoes off whenever she enters a building.
When Katie meets aloof but gorgeous Tomohiro, the star of the school's kendo team, she is intrigued by him… and a little scared. His tough attitude seems meant to keep her at a distance, and when they're near each other, strange things happen. Pens explode. Ink drips from nowhere. And unless Katie is seeing things, drawings
come to life.
Somehow Tomo is connected to the kami, powerful ancient beings who once ruled Japan—and as feelings develop between Katie and Tomo, things begin to spiral out of control. The wrong people are starting to ask questions, and if they discover the truth, no one will be safe.
Then I heard the chimes.
There were at least forty of them hanging in the tree above me, little Japanese wind chimes tinkling in the hot gasp of wind, their papers floating and rippling as they twisted back and forth. Most furin chimes in Japan were bright summer colors, but these were black-and-white with jagged edges, so I knew Tomohiro had drawn them into existence. Some of the chimes sounded mournful, likely the drawings that had gone wrong, but the sound of them all jingling together was one of the most beautiful things I'd ever heard.
He was sitting in the grass, his notebook balanced on his lap. I watched him for a moment before he realized I'd arrived. He looked up at the sky, the clouds drifting lazily above. He'd loosened the tie around his neck and rolled his sleeves up to his elbows. The top buttons of his shirt were unbuttoned, exposing the defined edges of his collarbone. He seemed lost in the sound of the chimes, and I hesitated, listening to them, too.
Then the pollen of the flowers caught in my nose and I sneezed. He whirled around, his eyes wide until he realized it was me.
"Okaeri," he said, and as much as I'd felt awkward when Diane said it to me, when Tomohiro said it I got goose bumps.
"I'm a bit late," I apologized.
"I'll say," he said with a laugh. "Come see what I'm drawing for you today."
I walked forward and sat beside him in the grass. He opened his notebook, and a half-finished sketch draped across the page. I stared with wide eyes.
"You're serious."
He just grinned and pulled the cap from his pen. I rested my hand on his arm.
"Don't you think people will notice that?"
"In Toro Iseki?" he said. I just stared at him. "Katie, this is our last chance to try this. We won't have another opportunity like this for who knows how long. I want to try."
"You're totally crazy," I said. "It could trample us."
But he placed the nib of his pen on the paper and started filling in the sketch. He drew in the eye, a dark pool of ink on the page. He filled out the ear and the mane, the muzzle and the long, strong flanks that whizzed across the page as he drew them. The sketch tossed its head and turned to bite a fly off its withers.
There was a gentle thud in the grass, and another, and then the horse stepped out from behind a Yayoi hut. There was a ghostly, vacant look in its eyes, and its mane was as jagged as Tomohiro's hurried pen strokes.
Tomohiro drew faster and faster, his own eyes growing vacant and strange like the horse's. He was scribbling in details, fetlocks above the hooves and muscles trailing down the horse's legs.
"I think that's enough," I said.
"Huh?" He broke away like I'd snapped him out of a dream. I pointed to the horse sniffling at the grass with his scribbled black muzzle.
He whispered, "I did it."

Our thanks to Mira Ink for allowing us to share this excerpt with you today.
Still undecided? Check out Pruedence's review of Ink here.
Ink is available to buy now from Amazon (here).
Amanda Sun was born in Deep River, a small town where she could escape into the surrounding forest to read. Ink is her first novel and The Paper Gods series is inspired by her time living in Osaka and travelling throughout Japan.
Visit her at www.AmandaSunBooks.com and on Twitter at @Amanda_Sun.
You May Also Like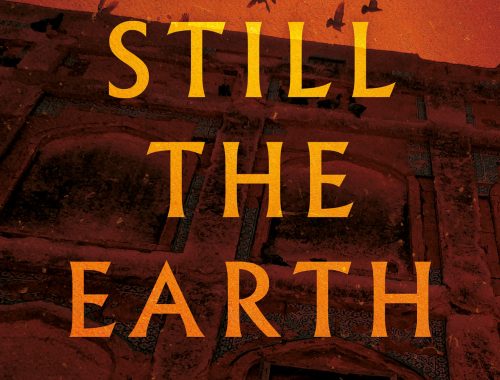 April 25, 2023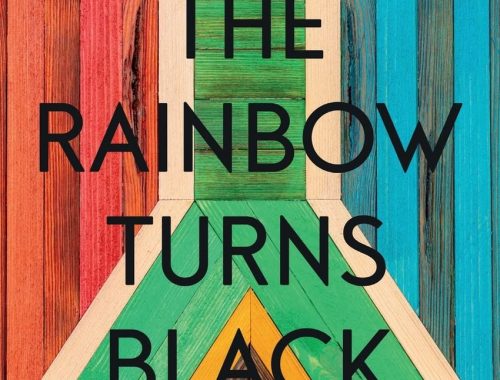 November 25, 2022
April 27, 2023