Self Published Sunday: Interview with Amy Bartol
October 28, 2012
Our good blogging friend Pruedence, hasn't stopped gushing about Amy Bartol's The Premonition series. So we couldn't resist inviting Amy to have a chat with us here on Self Published Sunday.

"I live in Michigan with my husband and our two sons. My family is very supportive of my writing. When I'm writing, they often bring me the take-out menu so that I can call and order them dinner. They listen patiently when I talk about my characters like they're real. They rarely roll their eyes when I tell them I'll only be a second while I finish writing a chapter…and then they take off their coats. They ask me how the story is going when I surface after living for hours in a world of my own making. They have learned to accept my "writing uniform" consisting of a slightly unflattering pink fleece jacket, t-shirt, and black yoga pants. And they smile at my nerdy bookishness whenever I try to explain urban fantasy to them. In short, they get me, so they are perfect and I am blessed. Here are some of my sites: Website, Twitter, Facebook, Pintrest and Pintrest
What do you do when you are not writing?
I'm a social media freak! When I'm not writing, I'm hanging out on Twitter, Facebook, Pinterest, Tumblr, and I also write a blog and answer questions on my website.
What inspired you to become a writer? When and why did you begin to write?
In 2007, my best friend, Molly, sent me Markus Zusak's book for my birthday entitled I Am The Messenger. This book is about Ed Kennedy, an underage cabdriver who has a coffee-drinking dog named The Doorman and a secret crush on his best friend Audrey. Ed has a peaceful routine until the day he inadvertently stops a bank robbery. After that day, Ed becomes the messenger.
This book, written in the first person present tense, was funny and heart pounding and sad and euphoric. It read like you could step into Ed's shoes, breathe his air, see what he is seeing. In short, it was amazing. But, there was a message at the end of the story that struck me as if it was written just for me. It says, quote: "Maybe everyone can live beyond what they're capable of…I'm not the messenger at all. I'm the message."
I knew instantly that I had to try to write a book because maybe I was able to live beyond what I always thought I was capable of.
What was your inspiration for The Premonition Series?
I'm in love with the paranormal romance genre, so it was without question that I'd try to write in that genre when I started. I knew that I wanted to write a story that took place in the "real world" but one that had supernatural elements to it. The idea for angels came when I was reading "The Raven" by Edgar Allan Poe. One of the stanzas had the word "Seraphim" in it. I love words, they're my addiction, and when I find a word I don't know, I look it up. I looked up the word Seraphim and found that they're angels, but not only that, they're said to be the highest rank of angels in Heaven according to a theologian name Pseudo-Dionysius the Aeropagite who wrote about a hierarchy of angels in the 5th Century. I thought to myself, Angels have ranks? Really? From there, the idea for Inescapable grew.
Tell us about your book
Inescapable—Evie Claremont is a freshman newly arrived at Crestwood College. Having earned a scholarship to attend the elite school, Evie is reluctant to begin this new chapter in her life because it means leaving her beloved uncle, Jim. Plagued by a nightmarish dream that wakes her with a sick sense of dread, Evie unexpectedly stumbles upon Reed Wellington with whom she feels an instant, deeply unnerving attraction. The attraction is like none she has felt before because it's as if a magnetic force is pulling her toward him. But Reed makes it clear from their first encounter that he has no intention of being her friend or allowing her to remain at Crestwood.
Reed's carefully constructed facade as a wealthy, young, college sophomore begins to crumble after finding Evie. He recognizes that she's a unique being, one in which the world has never seen before, and he's torn between killing her and protecting her.
Russell Marx, a sweet-talking, southern freshman, isn't going to allow Reed to intimidate Evie into leaving school. When Russell meets Evie, it's as if he has known her all his life…or longer. A dark future begins to unravel for Evie when she discovers she's not normal and tries to protect Russell from what she is, but only Reed can shelter her from her nightmare that is becoming…Inescapable.
What research did you do for this book?
I spent some time researching Pseudo-Dionysius the Aeropagite's hierarchy of angels. I did take some poetic license with it, however. For example, there is no "reaper" angel rank.
Are any elements of your book based on real life experiences/people?
There are two characters in Inescapable that are based on my friends. Buns and Brownie were written into Inescapable because I began to love Evie, the main character, and I wanted to give her friends that would help her so I gave her my two best friends from college. Molly, in Indebted, is based on my best friend from childhood (of the same name).
The setting of Crestwood College is based on Hillsdale College, which is my Alma Mater. At Hillsdale, all of the freshmen take a walk to lake Baw Beese after freshman orientation for a barbeque. Sound familiar? I also may have engaged in a few wars with the "Delt" house during my time at Hillsdale.
What are you currently working on?
I'm currently working on two projects: Iniquity (The Premonition Series Volume 5) and a new series entitled Kricket. Kricket is a working title for a novel I wrote in 2010. It's a sci-fi, dystopian romance for the young adult market. I plan to write two additional novels for this series, making Kricket a trilogy.
What is your writing process?
This is embarrassing to admit, but I do almost all my writing in my bed at home. I used to prop my laptop on a pillow, but then I went hi-tech and got an e-pad (which is a glorified pillow with a hard top surface). I write exclusively on my laptop with a word document.
Do you use anything to sustain you during the writing process? Coffee? Chocolate? Music?
I love to listen to music when I write. There is nothing like music to get me to a visceral place for a particular scene that I want to explore.
What prompted you to self publish?
My decision to self-publish was based on a couple of things: word count and compromise. If I wanted to attract an agent, I would have needed to pare my word count down to around 100,000 words. I did that: I took my book from 135,000 words down to around 105,000 words, but I found that the compromise took the life out of the story. So, I decided not to compromise and to publish it myself at around 135,000 words.
Can you tell us about the challenges in writing and publishing your first novel?
I think the most challenging aspect for me in regard to publishing is marketing. There was definitely a learning curve. Everything from writing an enticing snippet for the description to working out the look of my first cover has been quite a process.
Do you ever experience writers block? How do you overcome it?
I haven't had a problem with writers block. My main problem is brevity (and the problem I have with it is that it's not long).
Do you have any advice for aspiring writers?
Be present. That means be on every social networking site you can think of and several you can't. Be accessible. Write a blog so you can showcase who you are as a person (readers want to see your brand, which is you).
Why did you choose to write YA fiction?
I wrote the story that I wanted to read and it happened to fit into the young adult fiction category. I think that that is the only way I can write a novel. I have to love the story and then see where it fits.
How did you choose the genre you write in? What inspired you to write it?
I've been a really avid reader of the paranormal fantasy genre for a while now. I was obsessed with Odd Thomas, Twilight, Lord of the Rings, and Harry Potter to name a few. My inspiration to write about angels came from the poem "The Raven" by Edgar Allen Poe. I previously had not read any contemporary fictional angel book that I can recall.
How did you get interested in paranormal fantasy?
Stories with supernatural characters have captivated my imagination ever since I was a child. Fairytales, folklore, and the works from such authors as: J. R. R. Tolkien, Hans Christian Andersen, Lewis Carroll, Ray Bradbury, and C.S. Lewis are among my favourites.
What books have inspired you?
The book that inspired me the most to write is Markus Zusak's I Am The Messenger.
What was your favourite book as a child/teenager?
The Outsiders by S. E. Hinton was my favourite book as a teenager. After I had finished it, I found myself still wanting to live in the world of Greasers and Socs that she created; I was still "hanging out" with Ponyboy in my mind. Maybe he'd head to the DX and he'd see Cherry Valance there and she'd fall in love with him, because he needed that—he needed someone to love him. And I really think I have always done that. I always continue to write the story in my mind where the author leaves off.
What are you currently reading?
I just finished Down To You by M. Leighton!! It's a steamy, contemporary adult romance. I couldn't put it down because it was so good. It has made the New York Time's and USA Today's bestseller lists.
What was the last book you recommended to a friend?
I just bought my sister, Aprille, a copy of On Dublin Street by Samantha Young. I wanted her to read it because it is truly an exceptional book, but I didn't want to loan her my copy because I love this book so much that I can't part with it. (I will probably re-read it a dozen times.)
What/Who inspired you as a reader?
The best part of becoming an indie author is that I began to read other indie books. A whole new world opened up for me when I did. Exciting, non-traditional works have captivated my imagination. Authors like: Shelly Crane, Georgia Cates, Samantha Young, M. Leighton, Rachel Higginson, Quinn Loftis, Angeline Kace, Abbi Glines, Fisher Amelie, Nancy Straight, Courtney Cole and a dozen other wonderful storytellers have brought new worlds to life for me that I would've missed otherwise.
If your novels were made in to a films which actor(s), past or present, do you envision in the lead role(s)
Okay, just for fun casting of Inescapable…These actors have to look really quite young, so I'm going to go with younger actors. Emily Browning or Gemma Arterton for Evie Claremont, Ian Somerhalder or Zac Efron for Reed Wellington, Kellan Lutz or Alex Pettyfer for Russell Marx, Chance Crawford or Tom Welling for Zephyr King, Blake Lively for Buns, AnnaLynne McCord for Brownie, and Josh Hutcherson for Freddie Standish (just because he's a really good actor and could pull it off, not because he resembles the character in any way).
If your book had a soundtrack which artists would feature on it?
I have created entire playlists on Spotify for each of the characters. You can find a link to them on my website: http://www.amyabartol.com. Some of the artist include: Ellie Goulding, Jesca Hoop, Lauren O'Connell, Erin McCarley, Metric, Florence + The Machine, The xx, The Lumineers, Queens of The Stone Age, Civil Twilight, Conner Youngblood, Elbow, The Heavy, Kings of Leon, The Black Keys, The Neighbourhood, Bloc Party, Kasabian, Gavin DeGraw, Middle Class Rut, Atlas Genius, Mayday Parade, Arctic Monkeys, AWOLNATION, Imagine Dragons, Franz Ferdinand, The Big Pink, White Rabbit, and Deadmau5 (to name a few).
Just for fun
Paper, Audio or eBook?
Paper
Tea or Coffee?
Tea
Slippers or barefoot?
Barefoot
Shower or Bath?
Shower
Marmite: Love it? Hate it?
Never had it. Don't know what it is!! (Feeling ignorant!!)
Email or postcard?
Email

My name is Evie Claremont and this was to be the making of me–my freshman year of college. I had been hoping that once I had arrived on Crestwood's campus, the nightmare that I've been having would go away. It hasn't.
I may be an inexperienced seventeen-year-old, but I'm grounded…sane. Since meeting sophomore Reed Wellington, however, nothing makes any sense. Whenever he is near, I feel an attraction to him–a magnetic kind of force pulling me towards him. I know what you're thinking…that sounds fairly awesome. Yeah, it would–if he liked me, but Reed acts as if I'm the worst thing that's ever happened to Crestwood…or him. But, get this, for some reason every time I turn around he's there, barging into my life.
What is the secret he is keeping from me? I'm hoping that it is anything but what I expect: that he is not exactly normal…and neither am I. So maybe Crestwood won't be the making of me, but it could be the breaking of me. I have been left to wonder if the dark future my dream is foretelling is…inescapable.
Inescapable is available to buy from Barnes and Noble and Amazon.
You May Also Like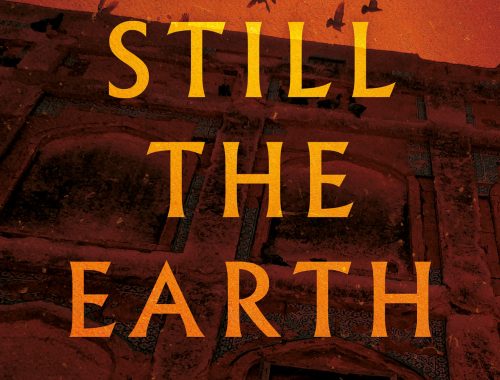 April 25, 2023
April 27, 2023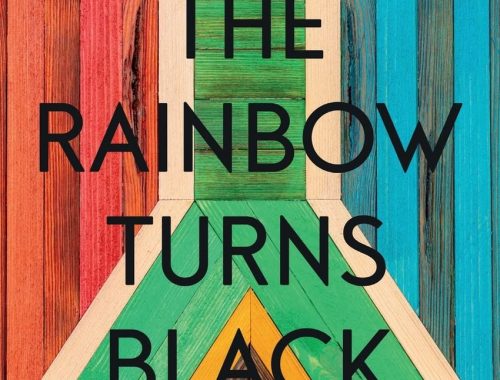 November 25, 2022