The Wit and Wisdom of Hilda Ffinch
September 30, 2020
Juliet Warrington
England, 1940. With Adolf Hitler and his henchmen goose-stepping about the place and ranting for the Fatherland on the far side of the English Channel, the villagers of Little Hope in deepest, darkest Yorkshire, are doing their very best to Keep Calm and Carry On. It isn't always easy though, even with the best of intentions. There are evacuees to deal with as well as nightly air raid warnings and suspected fifth columnists. Worse still, there's a dire shortage of spotted dick and knicker elastic.
But help is at hand! Enter Mrs Hilda Ffinch, horrendously rich and terribly bored lady of the manor who takes it upon herself to step into the role of Agony Aunt at the local newspaper.
Unshockable, unshakable and completely devoid of any hint of tact whatsoever, Hilda soon has the villagers flocking to her banner as she dishes out her own unique brand of gin-fuelled advice.
What could possibly go wrong?
Dear Mrs Ffinch,
As a recent transplant to Little Hope, I am wondering about the best way to become familiar with the delightful denizens of my new abode. Being naturally a shy and retiring type I am wondering if I need to – dare I even say it – be a little forward in my attempts to make friends, or should I wait to be approached as per a 'new hen in an old flock'?
When I hesitantly put my dilemma to the Vicar, he said that you were just the woman to 'steer me straight up the garden path'. I eagerly await your reply.
Yours, in trepidation,
Prudence Ecclestone (Mrs)
The Little Hope Herald
Saturday, 13th April 1940
Dear Mrs Ecclestone,
Might I first take the opportunity to welcome you to Little Hope, one of Yorkshire – nay indeed one of England's – finest villages?
We have been sitting atop the moors here since time out of memory and I suspect that the Vicar – the Rev Aubrey Fishwick – has been here since the very beginning. The man is older than he looks and is either preserving (read: pickling) himself with gallons of communion wine or has a terribly degenerate portrait of himself in the attic. Either way, in fairness to the fellow, he delivers a jolly fine sermon (usually outside the Rose and Crown on a Saturday evening just before the blackout, having first imbibed a pint or two himself in order to fit in with his flock) and is always good for an early marrow should you find yourself in need – he's been going at it in the Vicarage garden since the Dig For Victory campaign was first mooted here and without a shadow of a doubt now boasts the finest gourds in Yorkshire.
The villagers are quite lovely but are likely to peer at you suspiciously from behind their lace curtains for the next four hundred years or so unless you set to with a will and a firm handshake and introduce yourself to them. You might consider offering them a Nuttall's Mintoe or a slice of pig's trotter in aspic in order to validate your credentials once you've marched up their garden paths and rattled their knockers. Please be aware that both Ethel Daley and Clara Smallbottom's knockers are loose, so best rap on their doors with your knuckles if at all possible. Should Mr Willie Hardman (number twenty, Goose Lane) invite you in for a cup of tea, do try not to touch his knob with your bare hands as it will be over-greased as usual and you'll end up covered in it, let him open the door for you himself.
You might in addition like to consider joining the Little Hope Women's Institute which meets at the Village Hall on a Thursday evening at half-past seven precisely. It's not all 'Jam and Jerusalem', our ladies also enjoy truffle hunting, competitive strip jack poker (if enough airmen are to be found for an opposing team on the evening in question) and the odd dust‑up in the ration queue when Mr Wilf Trotter the butcher puts his special 'thrice stuffed porky banger' on display in his shop window.
We also – should you feel that you'd like to 'do your bit' and give Jerry a bit of a seeing to – have a vacancy for an ARP Warden in the village. The previous incumbent, Mr Roger Golightly, has recently taken up a missionary position in the Belgian Congo along with Mrs Tuppence Boothe-Royde the fallen Salvationist. If interested, please call in at the Little Hope Police Station and ask for Constable Clink, he will happily furnish you with a helmet.
I do hope that this missive aids you in your quest to feel at home here in Little Hope. We're cut off by blizzards of biblical proportions for approximately two months during the wintertime so best make your mind up whether you're going to stay or not by Christmas.
Please do feel free to contact me again should you encounter any problems settling in.
Yours helpfully,
Hilda Ffinch,
The Bird with All The Answers
Publisher: Clink Street Publishing
Publication Date: 22nd September 2020
Format: Paperback
Pages: 342
Genre: Historical
Age: Adult
Reviewer: Blue
Source: N/A
You May Also Like
April 27, 2023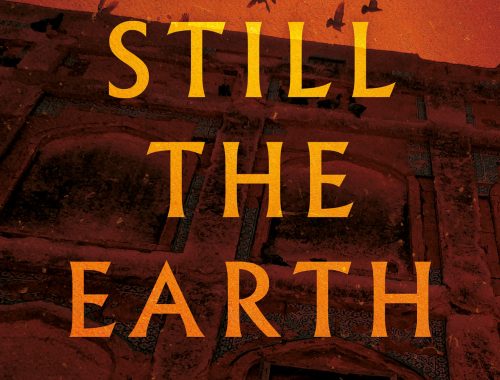 April 25, 2023