Tusker
March 22, 2020
Dougie Arnold


The sudden and violent increase of elephant poaching in the remote Kenya game reserve of Uwingoni threatens its very existence. Those who have devoted themselves to the protection of its precious wildlife seem ill equipped to deal with this new menace.
However, the arrival of two young people with no experience of Africa might just prove a turning point. For the first time in his life Harry feels he has found somewhere he really belongs and something he can fight for and believe in. Ana, a journalist escaping the horrors of a different war, brings a fresh insight into the battle against poaching as she struggles with her own internal demons.
They soon realise they are up against forces far more powerful and brutal than they could ever have imagined. Foreign investors driven by greed, corrupt government officials and religious fanatics with no boundaries, draw them deeper into a web of evil.
Half of all the net profits due to the author will be used to help organisations committed to elephant conservation.
---
Author Interview
What is your favourite thing about writing books?
I become so engrossed in the characters I am writing about that they become totally real in my head. Their strengths and vulnerabilities in many ways mirror those of a mixture of people I have known in life and of course there is some of me in there too. I like them to be able to behave in ways that allow them dig deep and believe in themselves. So often in our own lives those we know who have real talents or ability don't have enough self belief to become the person they really are. Combining that with writing about a subject I am really passionate about, in the case of Tusker, elephant poaching, is a strong combination and makes writing itself such a powerful experience.
Who is your favourite character in your book and why?
My favourite character is Ana. She really feels for the world around her. As a young journalist in a war zone she wants to tell the stories of ordinary people that so often get forgotten. Yet despite her inner strength, her experiences get close to breaking her. How living in a remote Kenyan game reserve helps her to overcome her fears and find herself again is a particularly powerful thread running through the book.
What is your favourite drink to consume while writing?
Ginger herbal tea.
Do you have any bad habits while you're writing?
I write in the north facing side of the house as the garden and sunshine on the other side distract me. However, people are often walking by, frequently the same ones at around the same time each day and I start to wonder about their lives. My mind is transported to imaginary homes and places of work and if they seem interesting individuals I find it quite hard to refocus on my writing.
How did you research your book?
The fifteen years I spent living in Kenya gave me a great insight into many sides of the country. However, I read up all sorts of additional information on elephants themselves as well as many in depth reports on elephant poaching and its devastating effects.
Are you a plotter or a pantser?
Definitely a pantser. I find that plays a vital part in my enjoyment of writing. I love not really knowing where my imagination is going to take me until I sit in front of the computer. Of course my head is endlessly full of ideas but the outline of the story is on a single sheet of A4 paper.
If you could live in any fictional world, which would you choose and why?
I would live in Tolkien's Middle-Earth. You can almost feel and breath it once you get drawn in. Although it is fantasy it has a remarkable knack of making us believe we are actually a part of it as we read. Who wouldn't want to pass some time chatting contentedly in the Shire, marvel at the magic of Rivendell, overcome the darkness of Mirkwood and ultimately join the band of those fighting to overthrow the powers of evil. I believe Tolkien fell in love with his own mythology and showed the most amazing self belief to create new worlds, creatures and even languages which through books or films have been enjoyed by millions the world over.
If you could befriend any fictional character, who would you choose and why?
When I first read Winnie the Pooh as a young boy I thought he was the most wonderful, happy, fun creation and all these years later he remains the fictional character I would most enjoy as a friend. There is a simplicity and innocence about him that is sorely missed in the stresses of today's world. There is so much joy in his adventures and to be one of his friends and to share in them would be utterly magical. We all know Tiggers, Rabbits or Kangas in our daily lives but Pooh was the glue that held them all together. He said simple, profound things but this is probably my favourite, "Some people care too much. I think it's called love." Who wouldn't want Winnie the Pooh as a special friend?

Publisher: Clink Street Publishing
Publication Date: March 2020
Format: Paperback
Pages: 298
Genre: Fiction
Age: Adult
Reviewer: Faye
Source: Review Copy
You May Also Like
April 27, 2023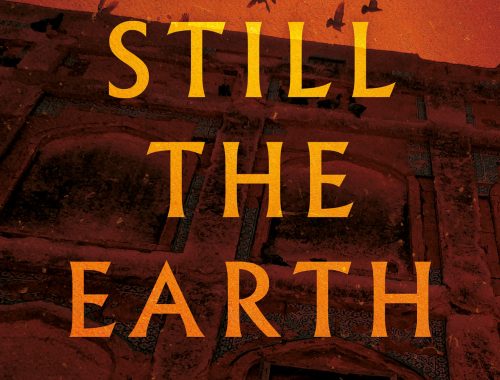 April 25, 2023