The Vatican Games
February 6, 2020
Alejandra Guibert


Vera is born on the day an apocalyptic revenge is unleashed, annihilating half of the world's population.
Her birth marks the beginning of a new world order run by powerful gaming corporations.
A warless existence with no poverty has been secured, until this fine balance becomes once more under threat.
Vera is the female David to beat Goliath and prevent further devastation.
The future lies in her hands. It's a game that she needs to win.
---
Five of My Favourite Things About Being An Author
by Alejandra Guibert
I love creating stories, imagining a world that is not my own but someone else's. As a child, I always created stories during bath time and became lost in my imagination to a point that my mother had to drag me out of the bathroom when I had been too long!
Of course creating characters gives me great pleasure too. Putting myself in someone else's shoes and feeling what they feel and doing what they would do brings an incredible feeling as I'm putting it on the page. It's almost as if I were introduced to these characters at the beginning of a book and as time went by and they developed, they would end up telling me what their next step would be.
One of my favourite things of being an author is the ability to be in my own bubble of creation. Spending time in the worlds I'm creating and with those people within those worlds and being able to create meanings and ideas through them.
I also enjoy immensely being inspired by other authors. Alongside my own journey as a writer, I am constantly reading and looking for inspiration from different sources: I enjoy looking into different and inspiring forms of expression from other novelists but I also thrive on the knowledge passed on by non-fiction authors. I usually have four or five books on the go, from which I gain inspiration, as long as they are relevant to what I'm writing.
And last but not least, I love the interaction with readers, I enjoy learning of their own interpretation of events and characters and sharing deeper meaning to a story or a poem. Some of my ideas and wishes translate into a kind of message that I want to convey. In brief, communication with the reader is paramount to my writing. Showing viewpoints and concepts that might help change reality for the better, whilst somehow moving or touching the reader is my ultimate goal.

Publisher: Clink Street Publishing
Publication Date: January 2020
Format: Paperback
Pages: 242
Genre: Sci-Fi
Age: Adult
Reviewer: Faye
Source: Review Copy
You May Also Like
April 27, 2023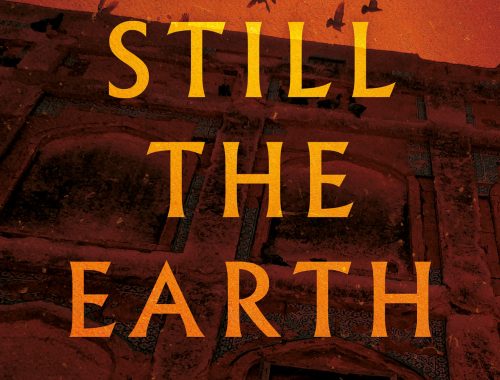 April 25, 2023