Parallel
December 3, 2019
L. J. Bacon


Have you ever had an incredibly vivid dream?
A dream so real that you can feel, taste and smell the world around you?
Déjà vu is a feeling which all too clearly tells you that you're going somewhere you've been before, or experiencing something you know has happened to you already. Jacob knew that his weird dreams were much more significant than that.
When Jacob suddenly realises that the life he's living isn't his only life, he will have to uncover ancient truths and the schism that changed mankind's history forever. He must determine the point at which the parallel world was created; the world the other version of Jacob inhabits.
He must discover who is controlling these split universes and why, before it's too late.
---
Author Interview
What is your favourite thing about writing books?
Writing enables me to let my imagination to run wild, I can be totally uninhibited and hopefully take those that read my books along for the ride.
Who is your favourite character in your book and why?
My favourite character has to be king Stephen, he is a man of power who uses his power for the good of his people, totally unselfish loves his people willing to give his life for them, he is what a true leader is meant to be, if only those that rule this world were like him.
What is your favourite drink to consume while writing?
My god I drink too much coffee.
Do you have any bad habits while you're writing?
I play my music too loud, music helps my writing flow.
How did you research your book?
I didn't, its like a story being told to me and I'm the vessel used to write it.
Are you a plotter or a pantser?
I just go with the flow.
If you could live in any fictional world, which would you choose and why?
I would love to live on soul from my book, as it is a none materialistic world where the people live as one, always looking out for one and other, and they have mental abilities beyond our imagination.
They live as one with every living creature and able to communicate with them.
If you could befriend any fictional character, who would you choose and why?
That would have to be Egum from my book, who wouldn't want to be friends with a mighty Dragon.

Publisher: Clink Street Publishing
Publication Date: November 2019
Format: Paperback
Pages: 334
Genre: Sci-Fi/Thriller
Age: Adult
Reviewer: Faye
Source: Review Copy
You May Also Like
April 27, 2023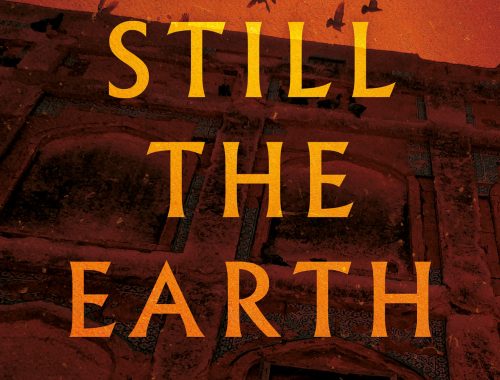 April 25, 2023