The Magical Sunglasses
October 10, 2019
Nicole McGrath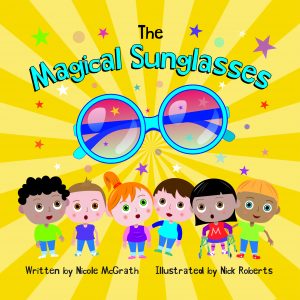 What would you do if you had one day with magical powers? This fun, bouncy read captures the imagination, and demonstrates the power of courage and self-belief. Inclusive book for early school aged children. Message for everyone.
---
A Vibrant and Wonderful Read
I absolutely loved this little rhyming story. It has a wonderful message at it's core about inner belief – or what the book claims to be magic. It allows some children to put on some glasses to accomplish some of their fears that they have. Upon returning the glasses, the teacher admits that their is no magic to the glasses at all and that the children conquered their fears all on their own. I feel that this is a brilliant book to read to children and get them to talk about some of the things they're afraid of and help them to use their own self-belief to conquer the fear. It's also really well illustrated and rhymes in a way that simply rolls off the tongue. I give this one top marks!

Publisher: Clink Street Publishing
Publication Date: September 2019
Format: Paperback
Pages: 20
Genre: Picture Book
Age: Children
Reviewer: Faye
Source: Review Copy