Beginning to End
August 18, 2019
Paul Hughes


The real story of 'swinging' London in the wild and crazy 1960's as seen through the eyes of two New Scotland Yard detectives – D I Andy Spearing and D S Kevin Devlin. (Book 1 in the series) – Drugs and booze flow like rivers resulting in depravity and corruption from the highest levels in the UK establishment down to the common working man. For some the 1960's were their halcyon days, but for so many others it was the start of a fall into depravity and those were the lucky ones who survived!
---
An Interview with Paul Hughes
What is your favourite thing about writing books?
It is mostly being able to create characters and mould their lives.
Who is your favourite character in your book and why?
It started out with Detective Devlin as I had an affinity with him coming from the Glasgow area in Scotland. As I developed the Detective Spearing character I began to like him more as does Detective Devlin in the storyline. Then I began to develop the character of 'The Fox' – the assassin and now waver between all three.
What is your favourite drink to consume while writing?
To be honest it started with a glass of wine with lunch as I continued writing into the afternoon, but the glass turned to a few glasses, so nowadays it is usually tea!
Do you have any bad habits while you're writing?
Lots, but the main one is lack of concentration on the immediate story line – usually my mind wanders into how I develop the story and I continually have to pull myself back to the immediate story line.
How do you research your books?
The first three books in the series I used personal experiences in the music business with groups in the 60's and 70's, plus friends who worked with New Scotland Yard. I also used my work experience in the defence industry. I also used Google a lot to help with dates and happenings.
Are you a plotter or a pantser?
To be honest a bit of both – I usually have a basic plot, but as the plot develops I do play a lot by the seat of my pants!
If you could live in any fictional world, which would you choose and why?
A world without religion or hate. I don't think I have to say why?
If you could befriend any fictional character, who would you choose and why?
Detective Bosh from Michael Connelly books – A real character with all the human failings – not a super hero.

Publisher: Self-Published
Publication Date: May 2019
Format: Paperback
Pages: 391
Genre: Thriller
Age: Adult
Reviewer: Faye
Source: Review Copy
You May Also Like
April 27, 2023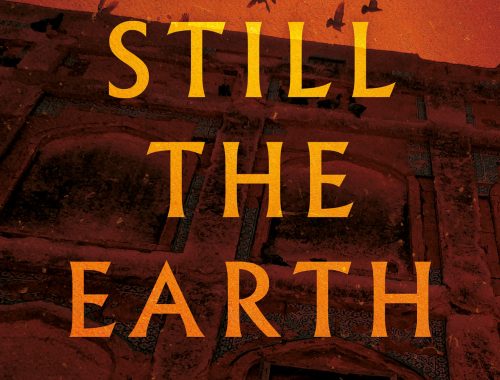 April 25, 2023