North of the Rock
June 17, 2019
Ian Jones


John smith is a man who solves problems, just don't try to stop him. As a favour to an old friend in the FBI John returns to West Texas. But there is now a whole new town and way of life that has sprung up since he was last there ten years previously. He soon finds out he is in the middle of some very rich men who will stop at nothing to get what they want.
---
How North of the Rock become a book
by Ian Jones
This book started out as a vague idea I had after watching a documentary on the rise of far right politicians and public figures in the United States. I wondered if it would spread significantly over here in the UK and suspected that it probably could. So I came up with the idea initially of John Smith working to uncover an organisation in London, then as I started to write in earnest it evolved quite rapidly. I had written quite a lot then changed the text so the main body would be current day with a strong reference to work that John Smith had done several years previously while working for the government.
This was actually a very interesting book for me to write. I had been in El Paso several years previously for work, and found the whole area fascinating. I drove out to Odessa one day purely because I enjoyed both the book and the film Friday Night Lights, and there are hundreds of miles of nothing at all between the towns. There was a Sheriff's convention at the hotel I stayed at, which was like a movie in itself. Most were friendly, but some would sit at the bar with a big shiny gun on their belt and talk furiously about the recent election at the time of Barack Obama, there was a lot of anger. The one thing that I noticed was how much the town deteriorated as it got down close to the border.
As the book unfolded I was able to establish Gray Rock so it became completely real in my own mind, and the three wise men were everything that was wrong with the rich manipulating the world to suit themselves.
Somebody who read the book said to me that I had made 'the bad guys REALLY bad' and I think that is probably true. Some of the facts we discover in the later stages unfolded almost on their own as I wrote (I actually write my books in order) but I don't think that my story is incredible or unbelievable. There are those who believe themselves untouchable, and I wanted to give the book some definite right and wrong. It is fair to say that as I progressed the book almost started to write itself.
I am proud of this book, I know it isn't perfect, and of course I know that not everyone will enjoy it but I am glad I wrote it.

Publisher: Clink Street Publishing
Publication Date: June 2019
Format: Paperback
Pages: 308
Genre: Thriller
Age: Adult
Reviewer: Faye
Source: Review Copy
You May Also Like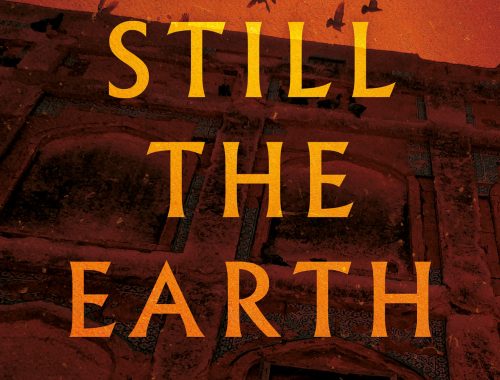 April 25, 2023
April 27, 2023