Super Nutrition
May 6, 2019
Terry McIlroy


We have all uttered these phrases at one time or another:
"Your health is your wealth."
"You are what you eat."
Deep down, we all know, that what we choose to eat and drink has a massive impact on our health.
Confused about your nutritional needs? Not anymore! With a clear focus on sourcing the right ingredients, including condiments, herbs, spices & organic produce, we can all take advantage of, and unlock thepowerful nutrients within them, to try and ensure that we are not insufficient or deficient in any given vitamin, mineral, macro or micro-nutrient, whilst tryingto reduce our toxic load, thus easing the burden on our body's natural ability to detoxify itself and restore homeostasis/balance. This book gives you the tools and knowledge to structure your diet and help you strive towards optimal health, with totally unique, delicious, health giving recipes, so you can enjoy the ride.
Start your new journey to health and happiness here NOW! Grab a copy of Super Nutrition today and take control of your health once and for all, shed those unwanted pounds, balance your blood sugars and heal your gut with nutritional therapy
Terry McIlroy has taken well-known, popular dishes and transformed them into nutrient dense powerhouse meals, just by making a few ingredient swaps with modern twists, such as his New Dehli Fritatta, Carrot Cake Smoothie, Mixed Mushroom, Almond & Tarragon Soup, Curried Quinoa Taboulleh Salad, Proper Spelt Bread, Southern Fried Chicken, Millionaires Shortbread and of course Fish 'n' Chips.
---
Interview
with Terry McIlroy
What inspired you to write Super Nutrition?
I was on a mission to discover what life is really all about,, why are we here,,what does it all mean? My own health issues lead me to realise that there had to be a cause, and my symptoms were the effect,,,, I looked closely at my diet and lifestyle and wondered if this was causing my ailments,,,,(persistent mouth ulcers and severe adult acne),, after visiting a nutritionist and following some of her instructions, I was convinced that my diet was playing a massive part in my health,,, I was hooked on this concept,,, and I decided to study nutrition,,, A short time into the 3 year course I knew that my calling was to create this book,,, as it was exactly the tool that nutritional therapists needed but didn't have.
What is your favourite recipe in Super Nutrition?
I have to say that my New Delhi Fritatta is my favourite recipe.
What do you think is the most important part of Super Nutrition?
The most important part of Super Nutrition is the message of sourcing the correct ingredients which pack the broad spectrum nutritional punch.
What did you enjoy the most while writing this book?
I enjoyed the creativity of producing each and every recipe, which I believe are all totally unique, interesting, health giving and packed full of flavour.
Do you have another book in the works?
Not at the moment, however, I do have another concept in mind for my second book,,, or I may create a second edition with my new ideas incorporated
What are your favourite recipe books at the moment? (aside from yours)
Jamie Oliver Super Foods and series, ,,, and Rawsome
If you had to eat one dish for the rest of your life, what would you choose and why?
As a chef I have one favourite dish, " Surf N Turf,,,, Grilled Fillet of Beef, Garlic Butter Poached Langoustines, Duck Fat Maris Piper Chips with Petit Pois a La Francais"

Publisher: Clink Street Publishing
Publication Date: May 2019
Format: Paperback
Pages: 216
Genre: Non-Fiction
Age: Adults
Reviewer: Faye
Source: Review Copy
You May Also Like
April 27, 2023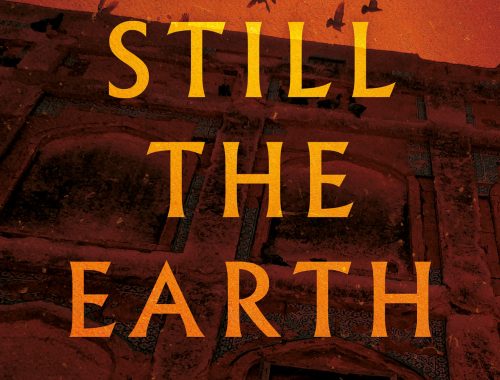 April 25, 2023