Armour Piercing
March 13, 2019
Peter Aengenheister


A defecting Russian space scientist, awaiting debrief, is in a Warwickshire safe house that comes under attack by an assassination squad. He escapes with plans for a conspiracy involving key members of secret services across the Western world. The only person he knows in the UK, or could possibly trust, is Pete Armour, the man who was to be his de-briefer. Killed before he can reach safety, he has hidden the secret papers where only Armour could ever find them. Armour becomes the target when he and a female newspaper reporter find themselves thrust together and on the run from at least two secret service agencies and British Intelligence, who seem more hell bent on killing him than helping him. And there is a price to pay. There's always a price to pay. This is the first of the Armour trilogy. A gripping read. Fast-paced, a thriller packed with action, twists and turns.
---
Peter Aengenheister's Favourite Spy Thriller Books
I tend to go by authors rather than individual books… Frederick Forsyth, John le Carre, Tom Clancy and Ken Follett…. All the usual suspects, but I also really like the Shardlake Series by C.J. Samson, and I have to say I am slightly influenced by Wilbur Smith too.
It's all in the detail!
So, it is fair to say that I like a story that builds and is as authentic as possible in its facts and plausible in its drama. It's great to have a lead role character who is facing the odds and manages to come through it in the end by hard work or guile. The bigger their nemesis, or the odds stacked against them, the better.
I think all the authors I have mentioned above follow a similar formula, and in doing so they have created their following.

Publisher: Clink Street Publishing
Publication Date: March 2019
Format: Paperback
Pages: 264
Genre: Spy Thriller
Age: Adults
Reviewer: Faye
Source: Review Copy
You May Also Like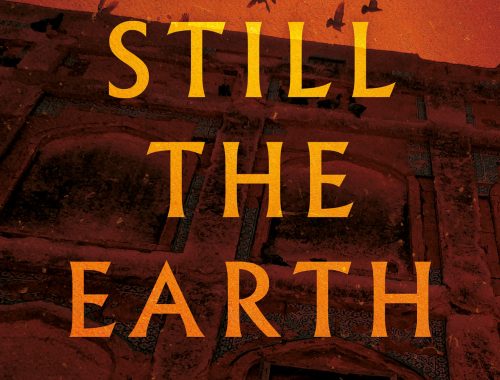 April 25, 2023
April 27, 2023