A Gift From Woolworths
November 21, 2018
Elaine Everest


Will the war be over by Christmas?
As the war moves into 1945 the lives of the women of Woolworths continue. When store manager, Betty Billington, announces she is expecting Douglas's baby her future life is about to change more than she expects.
Freda has fallen in love with the handsome Scottish engineer but will it end happily?
Maisie loves being a mother and also caring for her two nieces although she still has her own dreams. When her brother appears on the scene he brings unexpected danger to the family.
Meanwhile Sarah dreams of her husband's return and a cottage with roses around the door but Woolworths beckons.
Will our girls sail into times of peace, or will they experience more heartache and sorrow? With a wedding on the horizon, surely only happiness lies ahead – or does it?
A Gift from Woolworths is the next installment in Elaine Everest's much-loved Woolworths series.
---
What is your favourite thing about writing books?
I love to escape to a time long ago and be able to write stories set in a time my parents spoke of and a town that has long gone because of over zealous developers. Doing this job means I get to read many books for research and also stay home in my pyjamas to work!
Who is your favourite character in your book and why?
This is such a difficult question as I have grown to know and love my characters over the past five books I've been fortunate to invent some fascinating characters that I would love to meet in real life. I would have to say that in A Gift From Woolworths my favourite characters was Freda. I've out her through the mill in most of my books and she would so love to have a nice boyfriend and settle down like her friends. Perhaps the time has come…

What is your favourite drink to consume while writing?
There is always a mug of coffee by my computer and I'll drink it even when it has gone cold. I'm currently trying out the flavoured coffees from Kenco. I'm also trying to be health conscious and drink more water. Twinings have developed flavoured cold infusion bags to pop into water bottles. I have a selection of them to ensure I drink my two litres per day.

Do you have any bad habits while you're writing?
Far too many! Creeping off to Facebook to speak with fellow authors who have also escaped their work. Cake is another sin but I'm trying to be good and save it for celebrating successes with my novel-writing students at The Write Place. We bring cakes to class when someone has been placed in a writing competition or sold a short story, or signed a book contract. We eat many cakes, as they are quite a clever bunch!
How do you research your books?
First I think bout the storyline then I need to fit it around the social history of that time as well as local and national history – Woolworths also had it's own history timeline. I then read through my research books to remind myself of that period in time. I'll watch films made during the war years and I chat with anyone who has memories of Woolworths. I do feel that saga authors have to absorb the era they cover and then check facts. I really do enjoy my research and would gladly do that all day long if I didn't have a book to write. Only yesterday I attended a workshop at my local archive centre that covers where my books are set. We started to talk about World War One and before I given much thought to my publisher's plans for my books I had come up with a wonderful story line just by telling someone that my grandmother worked in munitions from WW1 To 1920. I really enjoy planning novels.
Are you a plotter or a pantser?
I'm a professional historical novelist so I do have to plan each book. More so because my agent needs to show my publisher so they can agree for me to write the book. This will be a one-page outline. However, after that I will start to expand the one page into chapters and scenes and add historical detail etc. When I start to write each scene and just have a couple of lines to expand into thousands of works I become a pantser and allow my creative mind to take over.
If you could live in any fictional world, which would you choose and why?
A lovey question! I would love to go back to the 1940s and live in the house in Erith where my character, Sarah, lived with her nan, Ruby. That was my house from 1972 – 1993 and I would love to see the house before people started to knock down walls to 'modernise' the Victorian bay fronted house. When we lived there after I married at the tender age of eighteen, back when I lived at number thirteen I would always say how I'd like to have experienced the war year in that house. It survive part from a few knocks and bruises so if I didn't venture out for six years I'd be okay.
If you could befriend any fictional character, who would you choose and why?
Can I have two? I would very much like to have been a friend of Dennis Wheatley's character, the Duke de Richleau and be able to fight the dark forces in the 1930s onwards. My other friend would be Ruby Caselton, from my Woolworths books. An older grandmother character she would have been generous with her advice and cuddles and been able to solve any problem I took to her.

Publisher: Pan Macmillan
Publication Date: November 2018
Format: Paperback
Pages: 400
Genre: Historical Saga
Age: Adult
Reviewer: Faye
Source: Review Copy
You May Also Like
April 27, 2023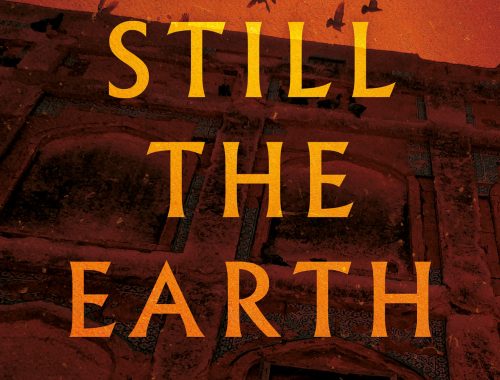 April 25, 2023