Olga's Egg
October 29, 2018
Sophie Law


When Fabergé specialist Assia Wynfield learns of the discovery of a long-lost Fabergé egg made for the Grand Duchess Olga Nikolaevna, daughter of the last Tsar of Russia, she appears to be the only person with misgivings. On travelling to St. Petersburg to see the egg, Assia moves among Russia's new rich but finds herself pulled back into a family past she would rather forget. With news that a friend is missing, Assia starts to dig deeper. But does she really want the answers to the questions she is asking? Set in today's glamorous world of Russian art with glimpses into the lives of the last Romanovs as their empire crumbled in the wake of the Russian Revolution, Olga's Egg is an enthralling tale of love, family secrets and the artistic treasures that conceal them.
---
Why did you decide to write a book about the Fabergé eggs?
In 2014, a long-lost Fabergé egg was discovered in America. It had been bought by a scrap metal dealer who had tried to sell the egg for scrap but had been turned down no less than seven times. One night he started Googling Fabergé eggs and began to realise what he had sitting on his kitchen counter. He has since sold the egg for a sum believed to be around £20 million. I was so inspired by this story and by the fact that there are still seven missing Imperial Fabergé eggs that I started to write immediately.
How did you research this book?
I researched the history of the Fabergé eggs very carefully. The story of what happened to them after the Russian Revolution is completely fascinating and reads like a potted history of the 20th century. I also read a lot about the last Tsar and his family – I have been passionate about the Romanovs for as long as I can remember.
What was your favourite thing about writing this book?
I adored writing about the creations of Fabergé – translating the visual beauty of the items onto the page was something that gave me great pleasure.
Where in the world do you wish you could live?
In a turreted, towered castle in Scotland. I spent a lot of my childhood in Galloway with my grandmother and I adore the purple hills and lumpy gorse-filled fields with the coast beyond.
What is your favourite book at the moment?
It has to be The Siege by Helen Dunmore which I re-read again recently, having adored it the first time. I was so saddened to learn of her death last year. She is the most poetic of writers and her books live on in my head long after I have finished them. I think that it the best tribute to her – to keep her books alive in our hearts even though she is no longer with us.
How often do you write?
Whenever my daughter is at nursery. Having a child has made me incredibly good at managing my time. Like anything which is a precious commodity, you learn how to use it best. I tend to fire-up my computer before dropping off my daughter so that it is ready for me to get going when I come back to the house.
What do you do when you don't write?
I work as a Russian art specialist at Bonhams Auctioneers, valuing Russian art and researching it for our Russian Art auctions.
Do you have any other writing projects on at the moment? (If you're allowed to say!)
I would like to write more about Fabergé's creations and their history following the Russian Revolution. I am very interested in the lives of the Russian upper-classes and how they fled the Revolution and coped with life without money and privilege. It must have been incredibly difficult starting over again.

Publisher: Clink Street Publishing
Publication Date: October 2018
Format: Paperback
Pages: 314
Genre: Fiction
Age: Adult
Reviewer: Faye
Source: Review Copy
You May Also Like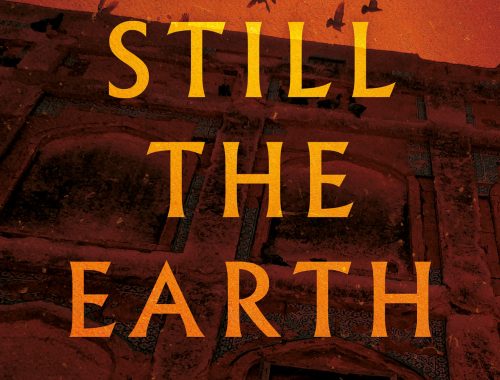 April 25, 2023
April 27, 2023