Writing Retreat
July 1, 2018
L'atelier des ecrivains

---
Have you ever wanted to be whisked away somewhere remote to get that book inside you written? And do you wish that you had expert guidance and support to help you while you did it?
If you answered yes to the above questions then you should definitely continue reading this post which is going to tell you all about the Atelier des Ecrivains (Writers' Workshop) retreat.
Becky and Sarah who are co-hosting the writing retreat, and are both writers themselves, know that there are lots of people who harbour a desire to write a book but may either lack the confidence, the skills or the headspace to actually do it. They also know from experience that removing yourself from your daily life, with all of its pressures and interruptions, and coming together with like-minded people can be a great way to overcome those barriers. Where better to do that than in a beautiful 18th century manor house outside one of France's prettiest villages, Aubeterre?

Helen Cross, author of My Summer of Love, which was turned into a Hollywood film starring Emily Blunt and whose other novels, screen and radio plays entertain people all over the world will be leading the workshop. She is an experienced teacher of creative writing and currently teaches on the MFA in Creative Writing at the University of East Anglia, UK. The combination of skills and experience offered by Helen, Becky and Sarah will be invaluable to authors at all stages of their writing journey.
ABOUT THE WORKSHOPS
Getting started – Thursday 20 to Monday 24 September, 2018
For people at the beginning of their writing journey, this workshop will help you develop your writing skills, find your creative voice, thematic material and literary style: create credible characters and reveal them through dialogue and active, dramatic scenes: and build your world – structure, point-of-view, and narrative voice. With a small group of up to 10 writers, we are promoting an environment of creativity and support with one-to-one feedback sessions and time for questions and answers.
Keeping going – May, 2019
For people who have already started their writing journey, this workshop will enhance your skills even further, help you overcome barriers and enable you to shape your words into the brilliant piece of work you know it has the potential to be.
Getting published – September 2019
For people reaching the conclusion of a writing project, this workshop is designed to support the final stages of writing and editing, and will contain lots of useful information about how to get published and successfully market your book.
You can find out more information about the hosts, venue and workshops here. To book your place or to contact the hosts, you can visit the website here.
I don't know about you but I would very much like to go on this writing retreat!
You May Also Like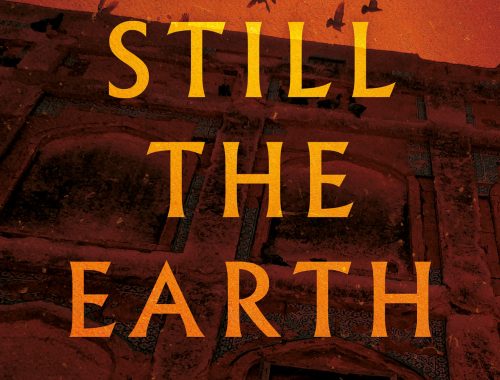 April 25, 2023
April 27, 2023