One?
June 19, 2018
Jennifer L. Cahill


It's London in the mid-noughties before Facebook, iPhones and ubiquitous wifi, and One? follows the highs and lows of a group of twenty-somethings living in leafy SW4.
Zara has just moved to London for her first real job and struggles to find her feet in a big city with no instruction manual.
Penelope works night and day in an investment bank with little or no time for love. At 28 she is positively ancient as far as her mother is concerned and the pressure is on for her to settle down as the big 3-0 is looming.
Charlie spends night and day with his band who are constantly teetering on the verge of greatness.
Richard has relocated to London from his castle in Scotland in search of the one, and Alyx is barely in one place long enough to hold down a relationship let alone think about the future.
---
What is your favourite thing about writing books?
I love forming new characters, they didn't exist before I created them. I love the fact that, hopefully, people will enjoy my books and learn a little. I love the actual creative process, when inspiration strikes and the words start flying onto the page. When I started writing it felt like life turned into an adventure, as all of a sudden everything thwas potentially inspiration.
Who is your favourite character in your book and why?
I couldn't possibly answer this without ruining the plot unfortunately!
What is your favourite drink to consume while writing?
Simply Water, or sometimes juice mixed with coconut water, soda water and coconut kefir.
Do you have any bad habits while you're writing?
I'm not sure, I just go completely into the zone, so I'm unaware of any bad habits that I might have.
How do you research your books?
I am naturally curious and lead a busy life, and I find that life itself and the people that I meet along the way inspire me. I write first, and then verify (through research) later. Writers often find that their lives err on the side of the dramatic, and I have definitely found that to be the case with me. Drama is not always good, so with negative experiences I try to learn from them and then I include a few pearls of wisdom in my books if I think that will help people and if it fits in with the story.
Are you a plotter or a pantser?
I would say I'm a 'planster' – a mixture of both 
If you could live in any fictional world, which would you choose and why?
Camelot because it's got that mixture of love, chivalry, romance, royalty, history and magic.
If you could befriend any fictional character, who would you choose and why?
I would pick Daenerys Targaryen from Game of Thrones, as long as she would let me play with her dragons. I love the fact that she's extremely feminine, very beautiful but strong and commanding at the same time. I also do like the fact that she seems a bit magical and has dragons. What's not to love! She's by far one of the strongest characters in Game of Thrones.
About the Author

Living in Notting Hill, Jennifer L Cahill works with both individuals and blue chip clients to help them navigate and master change and transformation. She has over seventeen years' experience in consulting specialising in change, communications, business transformation and personal development. She has a graduate degree in International Commerce and Spanish and a Masters in Business Studies. In her spare time she loves embracing her more creative side. For more information please visit www.JenniferLCahill.com or follow her @JLCAuthor

Publisher: Little Bang Publishing
Publication Date: March 2018
Format: Paperback
Pages: 77
Genre: Spiritual
Age: Adult
Reviewer: Faye
Source: Review Copy
You May Also Like
April 27, 2023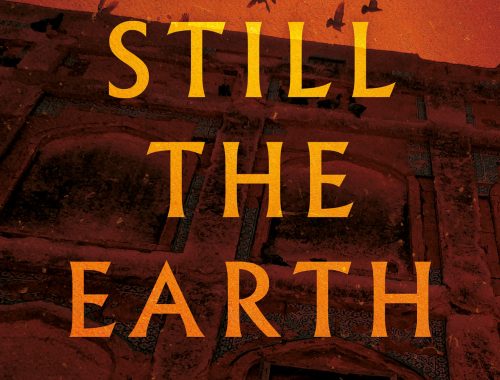 April 25, 2023