The Past is Present
June 8, 2018
Kathleen Webb


After the untimely death of her mother and father, twenty-four year old Catherine Morgan leaves the Cambridge home where she has spent the better part of her life, to move to Cornwall. She takes a job as a teacher, working in an old rambling school which has been converted from a domestic home, perched high up on a hilltop, overlooking the beautiful Cornish coastline.
Out of the blue a letter arrives from a bank in Switzerland, advising Catherine that she is the sole heir to a fortune of over thirty million dollars. With no living relatives, save for a great aunt in the USA, Catherine sets out to uncover the source of this staggering inheritance, and to unravel the mystery that lies behind it.
With the help of her great aunt, Catherine begins to dig deep into long forgotten family secrets. Strange dreams begin to plague her. She is haunted by the eerie feeling that someone from her family's past is trying to help her. Catherine must work to make sense of the past while defending herself, and her fortune, from someone in the present who will stop at nothing to secure the money for themselves.
The Past is Present is the debut novel by Kathleen Webb.
---
My favourite thing about writing books
I think my favourite aspect of writing is plotting the story line. All the twist and turns gradually come together and the characters come to life!
My favourite character in my book
My favourite character in my book is Great Aunt Izzy. She is quirky and a little eccentric. At the age of 83 she wears long Laura Ashley floral frocks, floppy hats and trainers, but she is highly intelligent and quite canny!
My favourite drink while writing
My favourite drink when I write is a nice cup of tea, several in fact, together with a slice of homemade cake!
Bad habits whilst writing
The only bad habit I think I have is 'grazing'. I tend to graze on nuts, chopped fruit, dates etc. It helps me concentrate on the plot and keeps my energy levels up. Not good for the waistline!!
How do I research
I research nearly all information on line. I do have a set of encyclopaedias which I refer to from time to time.
Am I a plotter or a pantser
I am definitely a plotter. I devise the beginning and the end and fill in the body of the story as I go along.
Which fictional world would I live in?
I would live in the world of St. Mary Meade; the village in which Agatha Christie's Miss Marple lives. This period of history is fascinating and the village looks beautiful.
Which fictional character would I befriend?
This would definitely be Miss Marple. She is such an interesting clever character. She comes across as unassuming, but has a wonderful knack of solving all the mysteries.
About the Author
Living in Hertfordshire, Kathleen Webb has always held a passion for writing and since retiring she's finally found the time to realise her dream and complete her first novel. When not writing she can be found spending quality time with her grandchildren and children and baking delicious decorative cakes.

Publisher: ClinkStreet Publishing
Publication Date: June 2018
Format: Paperback
Pages: 256
Genre: Contemporary Horror
Age: Adult
Reviewer: Faye
Source: Review Copy
You May Also Like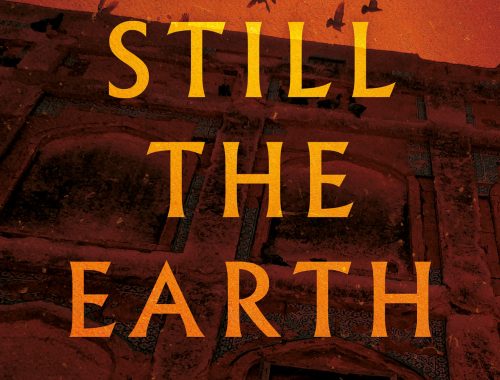 April 25, 2023
April 27, 2023