Fabulous Riders
June 7, 2018
Ryan Bloodworth


Hackney, east London in the early 90's and jungle music —a fusion of Caribbean culture, rave music and the multicultural city itself— is erupting from its roots to capture the imagination of people from all walks of life. Raves are taking over the city's underground music scene and the likes of M-Beat, General Levy and Kenny Ken are dominating the pirate radio stations. People are queueing down the street on Saturday nights to enter Paradise Club in Islington, continuing the party on Sundays at Thunder & Joy on Tottenham Court Road and later would be lining up to listen to early Fabio and Grooverider at Rage, Charing Cross. Amongst the energetic beats blaring out across the city, east Londoner and DJ Alex, of Jamaican descent, is adding his own sound to the mix alongside his mate Nathan.
Through their shared love of music and nights spent at the cutting houses a strong and beautiful friendship arises. But with the rave scene of the 90's came the pills, certain rivalries and the 'haters'. And one night, Nathan discovers Alex in his flat in a state of psychotic paranoia…
---
What is your favourite thing about writing books?
I write at night and I love the feeling of being cocooned in my living room exploring the depths of my mind. I usually read for a couple of hours and then I will write further into the night. I love how ideas create themselves as my writing progresses – the writing takes on a life of its own and I feel a great sense of satisfaction from thoroughly expressing myself.
Who is your favourite character in your book and why?
Naturally, my favourite character is Alex – who is the main focus of the novel. Many of my heroes are Black musicians; this includes John Coltrane, Bob Marley, and many Blues and Jazz musicians. I also have more contemporary heroes from Drum and Base music and Detroit Techno with DJs such as Fabio and Grooverider, Derrick May and Kevin Saunderson. Quite honestly, I am very impressed with these people as men. They are truly great men. I wanted to express this admiration through the character Alex and illustrate how we have a firm basis for friendship.
What is your favourite drink to consume while your writing?
I drink lots of coffee! This is partly to get me through the night but also I like a caffeine buzz to get my mind working.
Do you have any bad habits while you're writing?
Yes I do. I smoke. I find smoking very helpful to get my mind working and I like to contemplate with a cigarette.
How do you research your books?
I spend several hours a day reading anything from philosophy to history and politics. I also listen to a lot of music. I find the best way to learn about anything is to have a real interest in the subject. I find learning about history and music a great pleasure. This way I retain a lot of information.
Are you a plotter or a panter?
This is my first novel and really I think I am still developing my writing technique. Having said that, my general approach to writing a novel is to firstly spend a lot of time thinking creatively about it. Whether I'm watching TV or driving, I'll spend hours just thinking about what I want to write. I then read and research widely. I start writing when I feel I have a good idea of what I want to write – I may write several drafts as I hone my writing. I do not strictly plot my novels – I really like my writing to take on a creative energy in the moment and I see what comes out. I like to write in a way that an improvising jazz musician would play.
If you could live in any fictional world, which would you choose and why?
I am a huge Tolkien fan. It would be great to explore the world of the Lord of the Rings. It is a mythical world full of wonders and magic. I like to think of myself as something of an ancient warrior. Although, I might find the orcs a bit scary!
If you could befriend any fictional character, who would you choose and why?
Again, as a Tolkien fan it would be a character in the Lord of the Rings. It is very hard to choose between the central heroes of Frodo, Gandalf, and Aragon. I think perhaps I would choose Aragon as I have a great love for the archetypal warrior heroes. I would like to be a guest in Gondor and enjoy the splendour of his Kingship.
About the Author
Ryan Bloodworth lives in Surrey, UK. He has studied western philosophy at academic level and has an interest in Eastern religions and spirituality. Since clubbing in the 90s, Ryan has developed a love and vast knowledge of electronic dance music. From Detroit Techno to UK Drum n Bass, Ryan has sought to bring these inspiring music forms into his writing..

Publisher: CreateSpace
Publication Date: March 2018
Format: Paperback
Pages: 159
Genre: Contemporary
Age: Adult
Reviewer: Faye
Source: Review Copy
You May Also Like
April 27, 2023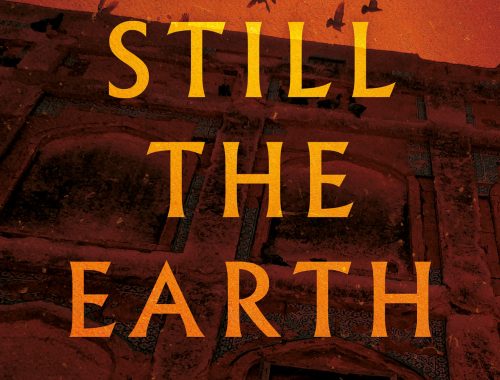 April 25, 2023