The World is Never Enough
June 5, 2018
Sarah Donohue


This is the action packed story of a female racing driver and stuntwoman who lives life on the edge and enjoys every extreme moment of it… A thrill-seeker by day and glamorous showgirl by night, Sarah Donohue believes in living out her dreams and living life to the full bringing colour and laughter to the lives of everyone around her.
Even after a high-speed powerboat crash putting her on a life-support machine, Sarah didn't let dying for four minutes or a face held together by titanium plates dampen her spirits. The crash was documented as one of the worst crashes seen in powerboat racings history yet Sarah returned back to racing with BBC's '999' and 'Ripley's Believe It or Not' hiring her as the stuntwoman to re-enact her own near fatal experience. Soon after she became the European powerboat champion. Her journey of triumph over adversity is both inspiring and extreme.
This story of life will take the reader through a roller coaster of emotions as Sarah experiences the highest of highs on podium tops to the lowest of lows as she suffers jealous cyber abusers. The funny stories recalled as a forces pinup and staunch supporter of the military through to the not so funny story of Sarah enduring Donald Trump, the now president of the United States of America and his legal team for almost four years.
This feisty girl from Yorkshire loves life and puts as much into it as she can whilst taking anything it throws back at her remaining positive and up beat. This shows that even the impossible can be made possible with the right attitude no matter who you are or where you come from. A motivational, funny and inspirational book showing one woman's journey on taking on any challenge head to head and her world-renowned success in the male dominated sport of offshore powerboat racing. Even death becomes her.
---
What was your favourite thing about writing The World is Never Enough?
For me the best thing about writing The World Is Never Enough was recalling events and stories. I took a notebook everywhere I went and when I remembered something I wrote it down.
One memory led to another memory which would then spark off even more memories and in the life of racing in an all male environment or doing stunt work there are so many stories that unless you were there would have hard time believing they were true.
I loved that stories once buried and forgotten could be remembered and injected with life and I would telephone my race friends who were a part of the story to make sure they were happy for me to use their real names. They would then jolt my memory into other stories and it was almost like reliving the past and the best moments of my life. Writing it has had me laughing out loud at some points and remembering friends past and present with great fondness.
How important is it to you that women feel empowered in life?
Women feeling empowered is very important. I come from a childhood where I was brought up with 6 boys and then I started racing powerboats which is male dominated, so I have never felt any form of weakness or that of being afraid or lacking in anything. I have always been incredibly confident where if people couldn't see me they could hear me. Nothing had ever bothered me, even my racing crash had little effect, only the cyber abuse hit me hard. I was naturally a powerful female without even knowing it.
It was when I started running Miss Galaxy Universe which was an athletics show for women I realised just how much normal life affected so many women and how many women seemed broken in some way. I then geared my show into an empowerment show and changed many aspects to be able to assess, help and give strength and knowledge to those that needed it by motivating them. Myself and my team changed the lives of 100s of women over the years and gave them a new outlook in life, taught them how to walk with their head held high.
One woman who had cried her heart out the first day I met her and ran out of the class because she was so scared about being in the same room as other women she deemed stronger than herself, I spent much time with. A matter of months went by and she was a changed person and soon burst into one of our fitness and motivation classes with the joys of spring saying hello to everyone and told me she had left her husband, quit her job, moved out of the house she shared with him and had a new job and was feeling great!
I have tons of stories like this. I love it when a girl grabs life and shakes it and changes direction releasing herself from the shackles and becomes stronger. I also loved the fact that my girls always worked as a team. A group of girls is very powerful and they inject strength into each other. Empowering females is what I'm most proud of because myself and my team did it so well and helped so many achieve goals and overcome obstacles and self-doubt.
What is your favourite thing about powerboat racing?
My favourite part of racing has always been the lads I race with. Depending where you race and what you race depends who you meet but all the guys all over the world are amazing. All my closest friends past and present are racers. I never met a racer I didn't like and I have such a laugh with all of them as I have the same sense of humour being brought up with six boys. We always joke and say powerboating gets in the way of a really good weekend.
The post race banter and drinks is always fun and I just feel at home when I'm with the lads, there isn't a safer or more comfortable place I could be than with them, all of them and as time moves on and as they retire I miss them but still keep in contact.
What advice would you give to a female who wants to learn how to powerboat race?
If there is a female wanting to race then I am more than happy for her to contact me via my website. I can then put her in touch with someone who gives opportunities but they have to work hard and it will be a different type of racing than I do but more accessible.
Remember it will take up all your weekends with training and preparing or being away at races. Your races will be all over the UK so don't expect glam locations and hot weather. It gets cold and wet and miserable however the enjoyment out weighs all of that.
Even girls new in the sport will have to pay their own way unless they have someone who can sponsor them, but it would be rare to get a sponsor if they are new. So always remember even if you are taken on to trial to see if you like it. Accommodation, travel and expenses will always be your own. But if you aren't willing to shell out when the real costs are being covered then the sport isn't for you. Powerboat racing is about long hard days, but it's also the most wonderful community of amazing people and is a huge family.
There isn't a school to learn to race, in reality you either need to know someone who races or have money. You won't be handed anything on a plate.
Do you have a favourite race that you've participated in?
A favourite race is a hard one to choose. No two races are the same and every event is special for different reasons. In one of the chapters I talk about a race with Martin Lai I think in Portugal where I tensed and made myself a small target whilst in the boat going at speed because I thought we were pretty much dead as my steering had broken. I loved the near death experience and the rush I got when it was over and we were still alive. It was so funny.
Favourite races aren't always about being on the water and winning and being on that podium. Winning the European title was great, but sometimes it's the fun we have in and around the pits and I think that all my favourite races have been in Italy because I love the Italian racers and they always treat me like a sister and for me that's important. We know that every time we get in a boat it's going to be exciting and we will get the desired adrenaline rush, so sometimes the camaraderie teamed with the weather and hospitality makes the entire event special.
About the Author
Born and raised in Saddleworth, Yorkshire born Sarah Donohue has enjoyed over twenty five years competing as a powerboat racer, and is currently the most successful female competitor within the sport. She'll be returning to race again this year in the US and Hong Kong as the face of the Asia Powerboat Series. As well as racing, Sarah is a qualified personal trainer, international Tri-Fitness champion and, between the years of 2011-2017, created and ran the annual Miss Galaxy Universe fitness competitions in the UK.
Publisher: Deringer Publishing
Publication Date: June 2018
Format: Paperback
Pages: 232
Genre: Non-Fiction
Age: Adult
Reviewer: Faye
Source: Review Copy
You May Also Like
April 27, 2023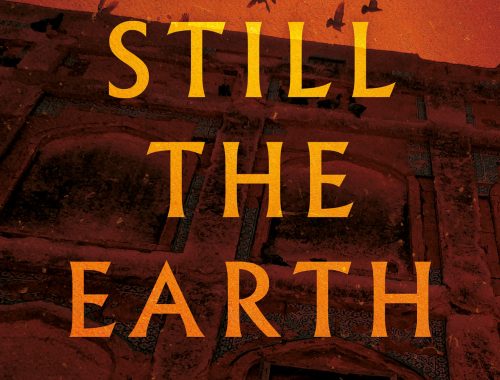 April 25, 2023