Life Satisfaction: A Scientists Guide
May 30, 2018
Dr Leo Lafferty-Whyte


Feeling Stuck? Sick of trying to improve your life only to give up half way or, worse, not feel much better when you get there? Then this approach is for you! In this tale of two halves Dr. Leo presents his no-nonsense Triple 'H' approach to improving your life satisfaction. In the first part of the book you'll be provided with everything you need to identify the areas to work on for maximum results: you will set goals and install the framework around them for lasting success! In the second part you will read Leo's personal journey using the Triple 'H' approach, documenting the successes and challenges he faced along the way and the astounding results he got in just four weeks
---
About the Author
Dr Leo Lafferty-Whyte grew up in the North East of Scotland in the 80's and 90's. Leo's young life was traumatic in a number of ways. Sexually abused at the age of 5 he blocked out much of his younger childhood to allow him to survive the trauma. As a teenager he suffered mental and physical abuse on a daily basis simply for being gay. Fellow students would spit on, kick punch and shout at him every day. Over the years it escalated to assaults and attempted murder. Despite the abuse he was blessed with an attitude of not letting them win and work hard to gain the qualifications that would allow him to move on to a better life.
He used his past traumas to fuel his hunger for self improvement and adopted the life goal of leaving the world a better place than when he entered it.
Upon the death of his beloved grandfather he decided to do that by entering science and trying to contribute to the knowledge that may one day lead to effective treatments for cance. Upon leaving home he therefore went to university in Aberdeen to study Genetics and Immunology and later a PhD in Molecular Oncology at the University of Glasgow. After publishing multiple scientific publications and a successful PhD he entered the industrial and commercial side of science with an aim of helping as many scientists as possible be successful in their research either through provision of services, information or support. During his time in industry he has held roles in direct customer support, global support management, sales and as director of a product division. Throughout his scientific career Leo had used various life coaches to help him to grow and remain motivated towards his goals. In 2015 he worked with Aaron Swales from Virtual Trainer to finally beat his weight issues. Brimming with new found self-belief, and after several years management experience, Leo realized that his true skill was in coaching and mentoring people to success. This was a further way to meet his life goal and help improve the world one person at a time.
Leo therefore went on to study and receive his life coaching accreditation and launch Triple 'H' Coaching in Glasgow in 2016. He quickly noticed however that not everyone could afford a coach but everyone would benefit from one. Leo therefore aimed to try and find ways to help as many people as possible through coaching without the barrier of fees for most. As well as providing one to one paid and pro bono coaching, Leo launched the Triple H Coaching mobile app in 2016. By providing videos and exercises for free in the app Leo aimed to ensure that life coaching was available to everyone without the often high barrier of fees. He also continues to provide frequent tips and tricks by video through social media as well as 7 days free coaching to members of his Facebook group: I DESERVE more! In 2017 Leo's past traumas caught up with him and he suffered a serious mental health crisis leading him to put a pause on coaching until he recovered in 2018. Diagnosed with PTSD he underwent extensive therapy and found the healing powers of writing. He undertook an exercise to air his deamons by writing his traumas and then addressing himself at those times with advise in the form of letters. The exercise went on to form his first book, Reliving the Past to Release the Present. This surprisingly hit the top 10 ranking in kindle LGBT true Life stories shortly after publication. Leo launched his second book, Life Satisfaction: A Scientist's Guide on the 5th of May 2018 where he shares his life coaching methodologies that have been developed over the course of 20 years, alongside his own success story in applying them.
With a PhD in Molecular Oncology as well as an experienced accredited Life Coach Leo brings an unusual mix of scientific and motivational tones to his work alongside an often humourous and captivating voice. Leo's coaching methodologies try to bring a light tone to what could otherwise be heavy work and his autobiography makes light from the darkness by pulling out lessons learned that others can learn from without experiencing the trauma.
Leo currently lives in North Ayrshire with his partner of 12 years and Newfoundland "Bear" (who is also the Chief Executive Animal of Triple H Coaching). A self-confessed gaming addict, LARP enthusiast and nature lover Leo when not found fighting evil in a fantasy game (live or otherwise) he can often be found up a hill or in a woodland enjoying the beauty of nature. For more information or to apply to be coached directly by Leo see www.triplehcoaching.com or email here.
Publisher: CreateSpace
Publication Date: April 2018
Format: Kindle
Pages: 208
Genre: Non-Fiction
Age: Adult
Reviewer: Faye
Source: Review Copy
You May Also Like
April 27, 2023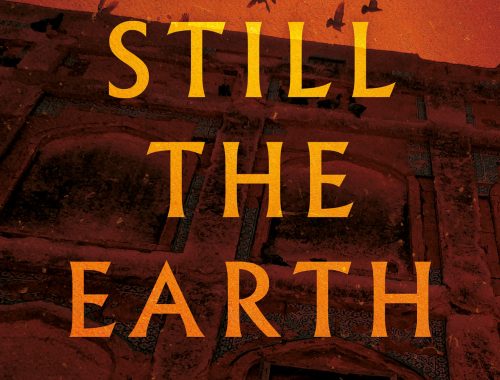 April 25, 2023