Bamboo Road
April 2, 2017
Ann Bennett


Thailand 1942: Sirinya and her family are members of the Thai underground, who risk their lives to resist the World War Two Japanese occupation and to and help British prisoners of war building the Thai-Burma railway. The events of those years have repercussions for decades to come. The book tells Sirinya s wartime story and how in the 1970s she returns to Kanchanaburi after a long absence abroad, to settle old scores from the war years.
Bamboo Road is volume three in a Southeast Asian WWII trilogy that includes Bamboo Heart and Bamboo Island (the books may be read in any order).
Today we have Ann Bennett on the blog talking about Penang and how it is important to her Bamboo Trilogy.
The beautiful, exotic island of Penang in Malaysia, known in colonial times as the Pearl of the Orient, inspired scenes in both Bamboo Heart and Bamboo Island. When I wrote the books I had only visited the island once, for four days, in1985.
It made a huge impression on me, enough to stay with me for decades. It was the place I wanted Tom to dream of from his prisoner of war camp. It was also where Juliet and Rose had their first experience of Malaya in Bamboo Island, fresh off the boat, spending evenings in the Club, and days exploring.


Penang from the Butterworth Ferry
I took a sleeper train down from Bangkok, just as Laura does in Bamboo Heart. At Butterworth we boarded the ferry to Georgetown. I remember crossing the straits at sunset, standing out on deck in the warm evening, and watching the red sky and the mountains behind the town coming closer.


Cathay Hotel
We took rickshaws to the Cathay Hotel, a shabby old Portuguese Villa. The rooms were huge, and it was unbelievably cheap, but oozing old world charm. It seemed to obvious place for Laura to stay when she comes to Penang in search of the elusive Joy de Silva. Penang Hill with its views across the shimmering straits towards the mainland inspired scenes in that book, as did the jungle covered hills of the interior and the powder-white beaches of the north and east of the island.


Batu Ferrinhgi
Written by Ann Bennett
Publisher: Monsoon Books
Publication Date: March 2017
Format: Paperback
Pages: 336
Genre: Fiction
Age: Adult
Reviewer: Faye
Source: Provided by publisher
Challenge: British book
You May Also Like
April 27, 2023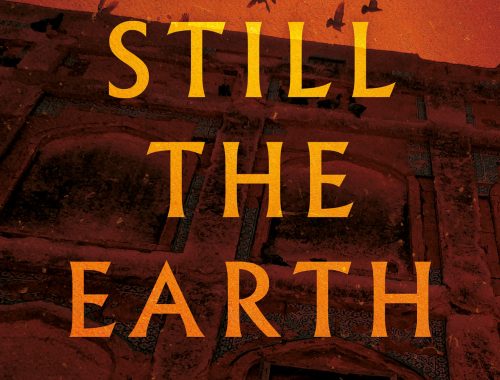 April 25, 2023