Five Fabulous…Things That Make Me Choose A Book
July 20, 2016
Five Fabulous Books is an original feature here at Big Book Little Book. The aim of the feature is to showcase fabulous books and bookish things, with connecting themes, there by promoting reads we have enjoyed and sharing recommendations for similar books. We love to share contributions from fellow bibliophiles, bloggers, vloggers and twitter users. We love to hear from you too, so don't forget to comment with your favourite themed books. You are very welcome to use the Five Fabulous feature on your own blog just be sure to link back to Big Book Little Book and leave your link in the comments below so we can check out your recommendations! Feel free to copy and paste our Fabulou5 graphic or create one of your own.
" Ip, Dip, Do…"
1. The Cover or any other prettiness
If there's an map or prettied chapter headings, some foil, a book mark or any other adornment, the magpie in me cannot resist.
2. Blurb
Ok so this is hardly earth shattering but after the shiny has caught my attention I will turn the book over to see if the blurb hooks me in some way. I am attracted to lots of different genres and will usually pick my read based on my mood, going through phases where I read more contemporary, historical or fantasy. More often than not my choice will contain 3 in some form and very often 4.
3. Romance/ romantic tension
I just love reading about human connection, particularly developing relationships. I love the build up and the tension, usually more than the pay off of the established relationship.
I simply can't resist a book that hints at a "will they, wont they" relationship with antagonistic origins.
4. Speculative fiction
I've already said that my reading habits are dictated by mood and what takes my fancy at the time, but more often than not I am drawn to books with fantastical elements. I think that this is because reading for me is formost about escapism. I find it easiest switch off and become absorbed when there is some element of other about the book.
5. Recommended by one of my blogging friends.
I am so lucky to be surrounded by a wonderful group of friends who share my passion for fantastic reads. I haven't been let down yet by any of their recommendations. Handily for you they also share their thoughts to the wider world through their fantastic blogs and vlogs. I thoroughly recommend that you take some time check out these wonderful YA blogs:
A Daydreamer's Thoughts
Snuggling on the Sofa
Ya Yeah Yeah
Bookish Brits
Winged Reviews
Posted by Caroline
How do you pick books to read? Do you have less conventional methods of book selection? What patterns do you notice about your favourite books?
You May Also Like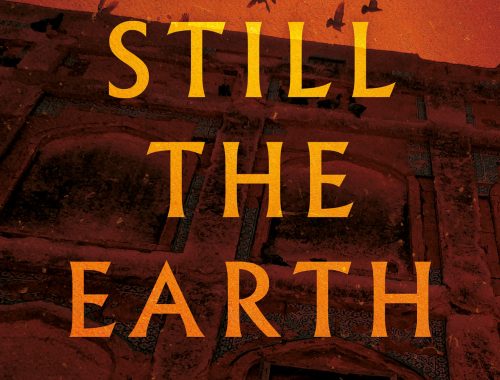 April 25, 2023
April 27, 2023