Finish It February: Week One Roundup
February 7, 2014
Finish It February is a month long event where we try to finish as many of our half read books and incomplete series as possible.
Personal Target: Finish/get up to date with four series
Books read this week: One
Total books read: One
Series completed for challenge: None
Currently reading: Into The Still Blue by Veronica Rossi
General feedback:
This week got off to a bit of a slow start, ironically, because I had to finish a review book before I could focus on the challenge. Now that I have gotten into the challenge and finished my first book, I am really excited to make my way through as many of my neglected novels ( visit here to see the full list) possible.
I am also a little hyper because this is the first challenge I have helped to organise ( please excuse the Re-Tweet over load!). It has been fantastic to see other book lovers responding to the challenge and attempting to wrestle their TBR's in to submission.I am delighted that fellow Bookish Brit Michelle has decided to join us. In her introductory post (here), not only does she share her reasons for joining the challenge, she has also filmed her entire unfinished series TBR!
Faye has done so well this week that she has had to create new targets for the challenge. Read her update (here) and let her know what you think of her cheating ways!
Don't forget that you can learn more about Finish It Friday including how to join the challenge at the challenge sign up post here. To follow the challenge and join in the fun on Twitter search for #Finishitfeb
Through The Ever Night by Veronica Rossi
It's been months since Aria learned of her mother's death.

Months since Perry became Blood Lord of the Tides, and months since Aria last saw him.
Now Aria and Perry are about to be reunited. It's a moment they've been longing for with countless expectations. And it's a moment that lives up to all of them. At least, at first.
Then it slips away. The Tides don't take kindly to former Dwellers like Aria. And the tribe is swirling out of Perry's control. With the Aether storms worsening every day, the only remaining hope for peace and safety is the Still Blue. But does this haven truly exist?
Threatened by false friends and powerful temptations, Aria and Perry wonder, Can their love survive through the ever night?
In this second book in her spellbinding Under the Never Sky trilogy, Veronica Rossi combines fantasy and sci-fi elements to create a captivating adventure-and a love story as perilous as it is unforgettable.
WHY DID I WAIT SO LONG TO READ THIS BOOK? WHY?
I honestly don't know why it took me so long to read this amazing sequel to Under The Never Sky (read my review here). Under The Never Sky was one of my favourite reads of 2012, I loved that book- the world building, the characterisation, the plot, the slow building love story- so, so much that Through The Ever Night was one of my most anticipated releases of 2013. I loved it so much that I pre-ordered both the second and third books in the trilogy! I loved that book so much that the arrival of the third instalment is what promoted this month long reading challenge. I honestly don't know why I didn't return to this series sooner.
Despite being nearly two years since I read and reviewed Under The Never Sky (22 months to be precise), Rossi's writing immediately transported me back in to Perry and Aria's world. Everything I adored about Under The Never Sky, the emotions, the fast paced plot, unique world building and the healthy relationships, I found in its superb sequel, which I could help but gobble up in two delicious sittings.
Verdict: I'm kicking myself for not reading this sooner. However, I can't help but smile delightedly at the prospect of starting Into The Still Blue tomorrow.
Publisher: Harper Collins
Publication Date:
Format: US Hardback
Pages: 341
Genre: Dystopian, romance
Age: YA
Reviewer: Caroline
Source: Own copy
Challenge: Finish It February
Posted by Caroline



You May Also Like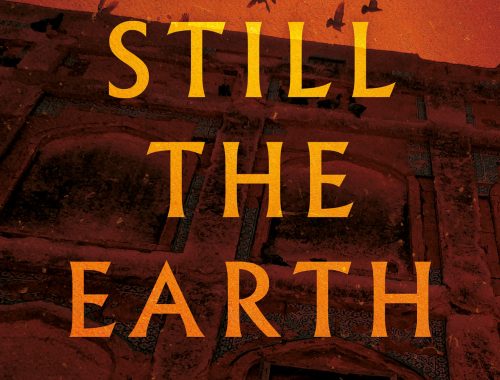 April 25, 2023
April 27, 2023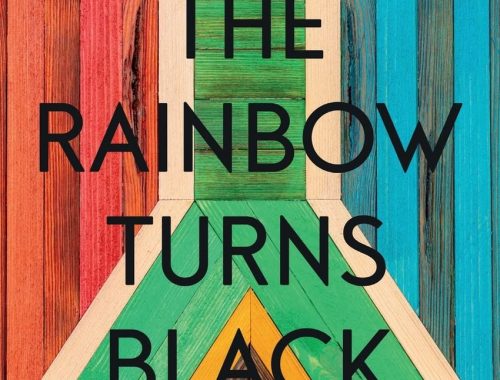 November 25, 2022