New Year, New Adult Blog Tour: Natasha Boyd Interview
January 4, 2014
I am delighted to host Natasha Boyd on the blog today as she answers some of my burning questions about her Eversea series.


Congratulations for writing such a fantastically touching coming of age, steamy, not to mention addicting duo logy. As soon as I finished Eversea I had to immediately downloaded and started reading Forever,  Jack. What was your initial inspiration for Eversea/Forever, Jack, and did you always plan to write Jack and Keri Ann's story in two parts?
Hi there! Thanks for having me on your blog. And thank you for your kind words. My initial inspiration for Eversea was to write a Cinderella story where the heroine didn't really need saving, and the prince wasn't quite that perfect. The setting was always the Lowcountry and the hero was always going to be famous but out of his element. Parts of his backstory were actually based on my own upbringing in the UK. It was going to be one book, b tot was getting too long and I wasn't totally convinced it was going to have a happy ending either. You can thank some fairly vocal and demanding readers that Forever, Jack ended the way it did!
After reading the synopsis, I couldn't help but envision a particular "hollywood" couple as the scandal separated Jack and Audrey. That lasted for all of two minutes in to reading the book, when the characters took on identities and lives of their own. What I would like to know is, if you were casting the Eversea movie who would you choose to fill the roles of Jack, Keri Ann and/or  the prominent secondary characters?
It's amazing how polarizing that certain Hollywood couple can be! And yes, I did wonder where and how a Hollywood star would hide of they wanted to reassess their life. The idea of the contractual aspects of Jack and Audrey's relationship came from a Vanity Fair article I read about Tom Cruise. But the reality is, as you say, Jack and Keri Ann are their own people and always were. For that reason it is SO hard to cast them in my head. I'm a Henry Cavill fan, so he'd be nice, and I like Alexis Bledel for Keri Ann – but if it was ever a reality (I'd be in HEAVEN if it was being made into a movie! Can you imagine?…Sigh…), I'd love less well known actors to play their parts.
Congratulations on your recent publishing deal with Headline Eternal. Prior to this exciting development you self published Eversea and Forever, Jack. What are the most rewarding and challenging aspects of self publication?
Thank you! The deal with Headline Eternal is a wonderful thing, the best of both worlds actually. It is wonderful to have your words recognized and appreciated by such a well-respected publishing house. They bought the UK and commonwealth rights, so it means I am still self-published in the USA. The most rewarding aspects of self-publishing are the control and the marketing. You can measure your success against your own efforts in an extremely tangible way, and if you are successful, you are paid well. It is extremely wonderful to be rewarded commensurate with your efforts. There is also a wonderful community of support and friendship with bloggers and writers and readers who all appreciate the effort self-publishing takes when done right. The most challenging aspects are the same. It takes an extraordinary amount of financial outlay, effort, marketing and organization and sometimes it is hard to find time to write!
One of my favourite characters was Keri Ann's elderly neighbour, Mrs Weaton, she appears to have had an absolutely fascinating life. Despite being just a small anecdote to add texture to Keri-Ann's history, I was also fascinated with her grandparents love story. Do you see yourself ever writing historical fiction? 
I love historical fiction! I'm not sure I would be very good at writing it, I think I would get bored with all the fact-checking! But it would probably be incredibly rewarding. Yes, Mrs. Weaton is one of my favourite characters. I love that she is hovering in the background like Cinderella's fairy godmother (at least as far as getting her to the ball in the perfect dress!). And yes, she led a fascinating life. One of my biggest regrets was that I didn't record or write down all the incredible stories my grandmother told me about her life. There always seemed to be time to get around to doing that. There wasn't. We should all make more of an effort to hear the stories of our elders before they are lost forever.
I understand that Warriors Of Erath, the book series Keri-Ann is obsessed with, and the movie adaptation which launches Jack's career, is based on a short story you wrote years ago. Do you have any plans to explore making it in to a full length novel, or releasing the short story for your Eversea fans?
Yikes.
Great question. I would LOVE to. Do you think people would read it?? I might be too nervous to try it! If I did, I would re-write and expand it. My writing has grown since then. I'd never inflict it on anyone in its current form!
Over the course of the Eversea duo logy, Kerri-Ann develops confidence in her artistic abilities. Do you have any hidden talents you would like to share with us?
In a way, Keri Ann discovering her confidence in her artistry is partly about the confidence I developed in writing. If I tell you that writing Eversea, and then publishing it for public consumption was the most terrifying thing I have ever done, it would be a gross understatement. It's still a terrifying rollercoaster of emotion to this day! The feelings you get from people's reactions to something you've written is for me akin to having bipolar disorder. I can be flying high with confidence one minute to hitting the ground so hard the next, I feel I won't ever get out of bed or type another thing. Maybe that part will get easier! I hope so!!
What are you able to tell us about the project you are  currently working on? * crosses fingers and whispers "please be Jazz and Joey's story, please be Jazz and Joey's story …" *
HAHAHA! Actually, I have been working on Jazz and Joey, but it looks like the UK publisher wants a whole new series. So either way, I can confirm you WILL be getting Jazz and Joey, but I'm not sure how soon. Definitely this year!
  
Like the BBLB team, and many of our readers, you are a busy mother . How on earth do you manage to fit your writing in around a busy home life? Do you treat it like any other job, 9-5 with set childcare, or is it a case of catching time whenever you can? How do you maintain your work-life-balance?
Wow, it's hard, right?! I am always in awe of those I meet who seem to be managing it so smoothly. Maybe they think the same of me? It's hard, and you don't always get it right. I hope that even if I mess up and my kids feel a bit neglected sometimes, they'll still remember that their parent, their mother, worked really hard to accomplish her dream, and that anything is possible if they set their minds to it. I write mostly when the kids are in school, so…not many words appear on a page between June and August.
One of the reasons we created Big Book Little Book was to share our passion for reading, not only the books we enjoyed,  but also those we love to share with our own children. Which books have you particularly enjoyed sharing with your own children?
When I was young I read the Willard Price Adventure series for boys which was at my grandmothers house (her youngest son's (my uncle's) old books). I was hooked and never looked back. I couldn't wait for my oldest to start those! I found the whole series one by one on ebay, and he's read them all and is now a voracious reader. He's 9 and reads more and faster than I do. Thank goodness for libraries! I keep telling him not to give me the ending to Allegiant, but he threatens me with it daily! LOL!
Thank you so much for having me on your blog.
I hope you all see your dreams materialize in 2014!

Natasha Boyd is a writer with a background in marketing and public relations. She holds a Bachelor of Science in Psychology, and lives in the coastal Carolina Lowcountry, complete with Spanish moss, alligators and mosquitoes the size of tiny birds. She has a husband, two sons and a cat named Tuna. Eversea is her first full-length novel. To learn more about Natasha and her work visit her website (here) or Goodreads author page (here)
Your scavenger hunt clue is: B
For more information about the tour scavenger hunt, giveaway and to view the full New Year, New Adult tour schedule click here.
Interview questions by Caroline.
a Rafflecopter giveaway

You May Also Like
April 27, 2023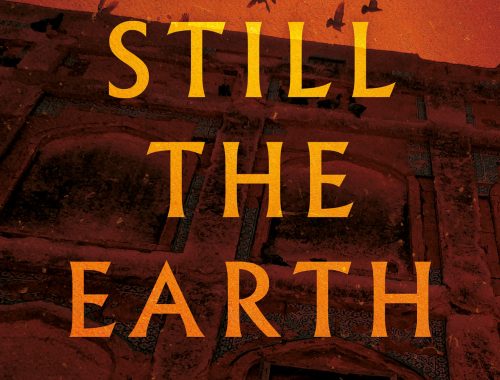 April 25, 2023