Netgalley November: Week Four & Challenge Round Up
November 30, 2013
Personal Target: To read and review eight netgalley titles and improve my approved/feedback rating
Number of books read this week: 3
Number of books read for challenge: 10
Netgalley Approved-Feedback: 64.2%
Feedback:
At the start of November I set myself the challenge of reading and reviewing eight of my approved Netgalley titles. My aim was to take charge of my Netgalley TBR pile and improve my Approval-Feedback percentage. My target took a bit of a setback in week two, when, unable to rest the lure of Netgalley I requested, and was subsequently approved for, a further four titles.
I am really please that I managed to read and review ten Netgalley books. The original eight titles and two of the shiny, shiny titles I added during the challenge. Unfortunately I was unable to read and review the other two titles I collected during the challenge. I have started reading The Edge Of Always by J.A. Redmerski and I am looking forward to reviewing Witch Finder by Ruth Warburton In January.
This was a great reading challenge. It feels really good to take control of my digital TBR and I hope that I will maintain my percentage. Now all I need is a challenge to help me put my physical TBR to rights!
These Broken Stars by Amie Kaufman and Megan Spooner

It's a night like any other on board the Icarus. Then, catastrophe strikes: the massive luxury spaceliner is yanked out of hyperspace and plummets into the nearest planet. Lilac LaRoux and Tarver Merendsen survive. And they seem to be alone.
Lilac is the daughter of the richest man in the universe. Tarver comes from nothing, a young war hero who learned long ago that girls like Lilac are more trouble than they're worth. But with only each other to rely on, Lilac and Tarver must work together, making a tortuous journey across the eerie, deserted terrain to seek help.
Then, against all odds, Lilac and Tarver find a strange blessing in the tragedy that has thrown them into each other's arms. Without the hope of a future together in their own world, they begin to wonder—would they be better off staying here forever?
Everything changes when they uncover the truth behind the chilling whispers that haunt their every step. Lilac and Tarver may find a way off this planet. But they won't be the same people who landed on it.
As These Broken Stars is not due for publication until December/January, I am planning to wait until later in the month to post my full thoughts, in a Bookish Brits Vlog no less! (Visit here to lear more about Bookish Brits). For now, let me say that this collaboration between two gifted authors, for one of whom this is a debut, had me gripped from the very first page.
With the slow burning romance I adore, strong flawed characters, a futuristic universe, space travel, survival, mystery and blindsiding twists, I can't think of a single thing I didn't love about this book.
Verdict: Titanic in space- but better!
These Broken Stars is due for publication on the 10th of December 2013 the US, while us Brits will have to wait until the 23rd of January 2014.
Publisher: Disney Hyperion
Publication Date:December 2013
Format: eARC
Pages: 384
Genre: Science Fiction
Age:Young Adult
Reviewer: Caroline
Source: Netgalley
Challenge: Netgalley November
Doubting Abbey by Samantha Tonge


Acting purely out of a desire to help her closest friend -and following a Ladette to lady crash course in etiquette and make under- loud, fun loving and immensely likeable Gemma finds herself imitating aristocratic Abbey
While you can't help but root for Gemma as she attempts to maintain the charade, it is when Gemma is being her down to earth, reality TV loving, "normal" self that the story is the most fun. I couldn't help but snort with laughter as she repeatedly attempts to give the viewers what they want, a "sexed up" Million Dollar Mansion.
I'm not going to lie. I am a fan of Light, sweet and fluffy "candy floss" books. They are my go to when I am in the need for a predictable, safe, comforting read. After the last few weeks of dystopian devastation and heart crushing contemporary I was in the mood for something fun and light hearted and Doubting Abbey fit the bill perfectly.
Verdict: Doubting Abbey was a predictable but fun and fast romp of a read.
Publisher: Carina UK
Publication Date:November 2013
Format: eARC
Pages:
Genre: Contemporary romance
Age:New Adult
Reviewer: Caroline
Source: Netgalley
Challenge: Netgalley November, British book
Unleashing Mr. Darcy by Teri Wilson
It is a truth universally acknowledged that a single woman teetering on the verge of thirty must be in want of a husband.
Not true for Manhattanite Elizabeth Scott. Instead of planning a walk down the aisle, she's crossing the pond with the only companion she needs; her darling dog, Bliss. Caring for a pack of show dogs in England seems the perfect distraction from the scandal that ruined her teaching career, and her reputation, in New York. What she doesn't count on is an unstoppable attraction to billionaire dog breeder Donovan Darcy. The London tycoon's a little bit arrogant, a whole lot sexy, and the chemistry between them is disarming. When passion is finally unleashed, might Elizabeth hope to take home more than a blue ribbon?
It is no secret that I adore Jane Austin. What you might not realise is that far from placing her books on a pedestal, behind a velvet rope and insisting that they can only be admired reverently from afar. I am the kind of Austin fan who loves to consume books, movies and web serialisations, based on her works. When I saw Unleashing Darcy, a contemporary Pride and Prejudice retelling set in the world of dog shows, I couldn't prevent my huge smile, and I just had to request a review copy.
As a fan of Pride and Prejudice, I can recognise how Wilson has based her novel on the classic- all the important players are there and all the significant events are represented- however Wilson has taken the liberty of shuffling around the timeline to best suit her characters. She has also provided us with Darcy's point of view. As a result Unleashing Darcy, doesn't follow the original story line as closely as some other retellings.
Unleashing Darcy was every bit as fun as I had anticipated. One of the things that I loved about this particular retelling is the way Wilson managed to incorporate so many of the classic lines from Pride and Prejudice, very often with no alteration, without interrupting the feel of her very contemporary novel. I couldn't help but smile every time I recognised a line from the original text.
Verdict: A comforting, smiling inducing read for like minded Austin fans.
Publisher: Harlequin HQN
Publication Date:December 2013
Format: eARC
Pages: 368
Genre: Contemporary romance, retelling
Age: Adult
Reviewer: Caroline
Source: Netgalley
Challenge: Netgalley November
Reviewed by Caroline
To learn more about the reading challenge and to sign up visit here
You May Also Like
April 27, 2023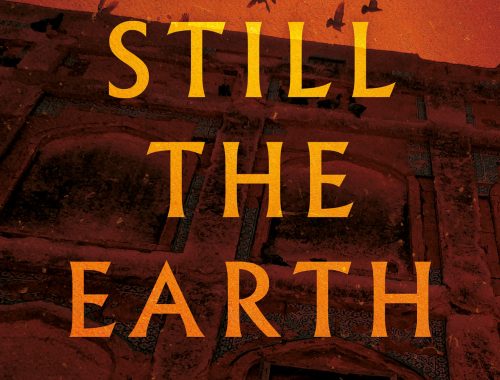 April 25, 2023