Netgalley November: Week Two Round Up
November 15, 2013
Personal Target: To read and review eight net galley titles and improve my approved/feedback rating
Number of books read this week: 3
Running total of books read: 5
Netgalley Approved-Feedback: 54.7%
Currently Reading: Crossing by Stacey Wallace Benefiel
Feedback: My Approved-Feedback percentage would have been much higher but I was approved for four new books this week.I know, I know! but I was posting my feedback and I just happened to look at the the newly available and most popular titles and they were just too good to pass up!
On the positive side the fact that I am being approved for titles after a bit of a drought shows how much this challenge has already helped!
If I manage to complete my original target, before the end of the month, I will go on to read from this list of recently approved titles:
The Edge Of Always (The Edge Of Never 2 )by J.A. Redmerski
Witch Finder by Ruth Warburton
Doubting Abbey by Samantha Tonge
Unleashing Mr Darcy by Teri Wilson
As usual click on the TBR title to be taken to the appropriate Goodreads page.
Time After Time by Tamara Ireland Stone

Calling Anna and Bennett's romance long distance is an understatement: she's from 1995 Chicago and he's a time traveler from 2012 San Francisco. The two of them never should have met, but they did. They fell in love, even though they knew they shouldn't. And they found a way to stay together, against all odds.
It's not a perfect arrangement, though, with Bennett unable to stay in the past for more than brief visits, skipping out on big chunks of his present in order to be with Anna in hers. They each are confident that they'll find a way to make things work…until Bennett witnesses a single event he never should have seen (and certainly never expected to). Will the decisions he makes from that point on cement a future he doesn't want?
Told from Bennett's point of view, Time After Time will satisfy readers looking for a fresh, exciting, and beautifully-written love story, both those who are eager to find out what's next for Time Between Us's Anna and Bennett and those discovering their story for the first time.
Time After Time is the sequel to the excellent Time Between Us. The first book was told from Anna's first person perspective as she meets the mysterious Bennett in 1995 and uncovers his secrets. In Time After Time we are gifted with Bennett's perspective as he navigates and attempts to reconcile the two halves of his life in contemporary San Francisco and 90's Chicago.
While Time After Time is a time travel book (my third this month!)it had a very contemporary feel. Bennett's gift is the tool the author uses to allow the unlikely couple to meet and to develop the tension within their relationship, however I felt that this fantasy element was much less important compared to the couples individual character developments over the duology. Both Anna and Bennett struggle with issues related to identity, self belief and faith in their relationship. For Anna the lesson was about being true to her ambitions and not being defined by her relationships.
When we met Bennett in Time Between Us is was already very familiar with his extraordinary gift and how he could use it to enhance the lives of the people he loves. Over the course of the two books he explores the impact that seemly small actions can have on people's lives and he develops a confidence in his instincts and opinions but with an added maturity and humility.
Verdict: A sweet romantic read I can envision myself returning to time and time again
Publisher: Corgi
Publication Date: October 2013
Format: eARC
Pages: 339
Genre: Speculative Fiction, Time Travel
Age: YA
Reviewer: Caroline
Source: Netgalley
Challenge: Netgalley November
The Truth About You And Me by Amanda Grace

Smart girls aren't supposed to do stupid things.
Madelyn Hawkins is super smart. At sixteen, she's so gifted that she can attend college through a special program at her high school. On her first day, she meets Bennett. He's cute, funny, and kind. He understands Madelyn and what she's endured – and missed out on – in order to excel academically and please her parents. Now, for the first time in her life, she's falling in love.
There's only one problem. Bennett is Madelyn's college professor, and he thinks she's eighteen – because she hasn't told him the truth.
The story of their forbidden romance is told in letters that Madelyn writes to Bennett – both a heart-searing ode to their ill-fated love and an apology.
We are told from the very first page that Madelyn's relationship has completely broken down, what follows is the letters of a emotionally immature girl, as she tries to explain and justify her lies and omissions in pursuit of a relationship. A relationship which nearly destroys the life of the man she professes to love.
The Truth About You And Me was a difficult book for me in that I just could't gel with the protagonist, Madelyn. It wasn't that I was unsympathetic for desire for unconditional acceptance (ironic given how many lies she tells) and affection, It was that I was much more sympathetic for Bennett. I found myself racing through the book in order to learn the fate of this chronically naive man.
Verdict: A compelling and quick read.
Publisher: Flux
Publication Date:September 2013
Format: eARC
Pages: 229
Genre:Contemporary Romance
Age:YA
Reviewer: Caroline
Source: Netgalley
Challenge: Netgalley November
Charming by Elliott James

John Charming isn't your average Prince…
He comes from a line of Charmings — an illustrious family of dragon slayers, witch-finders and killers dating back to before the fall of Rome. Trained by a modern day version of the Knights Templar, monster hunters who have updated their methods from chainmail and crossbows to kevlar and shotguns, he was one of the best. That is — until he became the abomination the Knights were sworn to hunt.
That was a lifetime ago. Now, he tends bar under an assumed name in rural Virginia and leads a peaceful, quiet life. One that shouldn't change just because a vampire and a blonde walked into his bar… Right?
The first book in the Pax Arcana series, Charming, Introduces us to John Charming, a modern day Templar night trained from infancy, and compelled by his very DNA, to destroy any creature which interrupts the Pax Arcana, a glamour which prevent mortals like you and I witnessing, registering or remembering paranormal activity. When we first meet John he is bitter, bereaved, lonely, and suffering from a major identity crisis.
Before long, Charming isn't so lonely anymore. Adopted by an eclectic group of monster hunters (imagine a multi cultural, less sexually ambiguous, but infinitely more kick arse, Scooby Gang), John is physically and ethically compelled to help them wipe out the threat posed by a recently turned- IQ off the charts-seventeen year old vampire, intent on world domination. Plus it certainly won't hurt his attempts to get in to the statuesque Daphne'sSig's pants.
The bulk of the store was told in John's first person, past tense recollection of events, but with plausible and informative present tense asides to the reader, which further informed the world building. I loved Johns voice. It was snarky and self deprecating and amusing. The 400 pages flew by in an amusing and action packed blur.
Verdict: Fast paced and Fun.
Publisher: Orbit
Publication Date:September 2013
Format: eARC
Pages: 400
Genre: Paranormal, Urban Fantasy
Age: Adult
Reviewer: Caroline
Source: Netgalley
Challenge: Netgalley November
Reviewed by Caroline
To learn more about the reading challenge and to sign up visit here
You May Also Like
April 27, 2023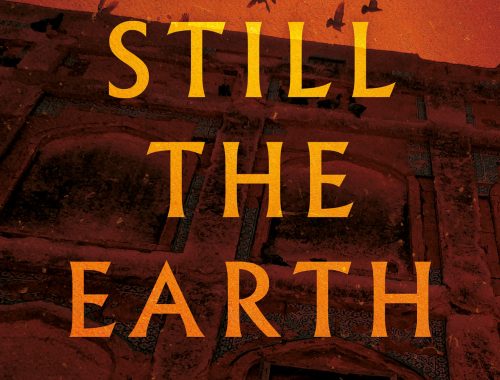 April 25, 2023