Netgalley November: Week One Round Up
November 8, 2013
Personal Target: To read and review eight netgalley titles and improve my approved/feedback rating.
Books read this Week: 2 ( + one non Netgalley read – Time Between Us)
Running total: 2
Netgalley Approved-Feedback: 53.1%
Currently Reading: Time After Time by Tamara Ireland Stone
General feedback: I am really happy with the progress I have made so far this week. I was a little concerned at the beginning of the week as, not only was late starting the challenge but I also had a schedule filled with Allegiant themed activities; I finished reading it later than planned, spent an evening filming the vlog with Faye (see above) and then spent another evening meeting Veronica Roth.
Another small set back was that the next read on my TBR, Time After Time, is a sequel and I hadn't managed to read the first book, Time Between Us, prior to the start of the challenge as I had originally planned. Hence the non netgalley read this week.
The Name On Your Wrist by Helen Hiorns

It's the first thing they teach you when you start school. But they don't need to; your parents tell you when you're first learning how to say your name. It's drummed into you whilst you're taking your first stumbling steps. It's your lullaby. From the moment it first appears, you don't tell anyone the name on your wrist.
In Corin's world, your carpinomen – the name of your soul mate, marked indelibly on your wrist from the age of two or three – is everything. It's your most preciously guarded secret; a piece of knowledge that can give another person ultimate power over you. People spend years, even decades, searching for the one they're supposed to be with.
But what if you never find that person? Or you do, but you just don't love them? What if you fall for someone else – someone other than the name on your wrist?
And what if – like Corin – the last thing in the world you want is to be found?
I was introduced to The Name On Your Wrist at a bloggers event over the summer. Learning about the conception of the book, via the Sony Young Movellist Award, and hearing the synopsis, I was very keen to get my hands on a copy. Despite not being able to fit the book in to my reading schedule earlier, I was still so excited to get my teeth in to this book that I decide to go against my original plan for Netgalley November and read it first.
I absolutely loved the premise of this book, which was executed well, but for me the book dragged a little around the explanation element of the world building. I found myself disappointed that it wasn't as original as I had first anticipated, and I recognised similar elements form other dystopians I have enjoyed.
As a protagonist, Corin was unusual for me in that I didn't warm to her until a significant way in to the book. She came across as superior and know it all in her cynicism of her word and her distain for others who didn't that cynicism. Despite being initially unlikeable her story was no less compelling. I loved how Colton looks beyond Corin's sharp edges and spiky corners, exposing the lonely, hurt and much more likeable girl within.
What made this book for me was the ending. It was breath-catchingly original, brave and thought provoking. Unusually for me, I didn't see any of it coming. It's the kind of ending which throws all of your carefully built assumptions on their head and has you wanting to flip the book over and immediately re-read it so that you can process how this new perspective impacts your interpretation of events and actions within the story.
Verdict: I look forward to the authors future work.
Publisher:Random House
Publication Date: July 2013
Format: eARC
Pages: 185
Genre: Dystopian
Age: YA
Reviewer: Caroline
Source: Netgalley
Challenge: Netgalley November,
British Book, Debut Author
After Eden By Helen Douglas

Eden Anfield loves puzzles, so when mysterious new boy Ryan Westland shows up at her school she's hooked. On the face of it, he's a typical American teenager. So why doesn't he recognise pizza? And how come he hasn't heard of Hitler? What puzzles Eden the most, however, is the interest he's taking in her.
As Eden starts to fall in love with Ryan, she begins to unravel his secret. Her breakthrough comes one rainy afternoon when she stumbles across a book in Ryan's bedroom – a biography of her best friend – written over fifty years in the future. Confronting Ryan, she discovers that he is there with one unbelievably important purpose … and she might just have destroyed his only chance of success.
I can not resist a time twisting tale (I blame The Time Travellers Wife), so when I read the synopsis of After Eden I just had to request the eARC. Unfortunately for Eden and Ryan, I experienced their story after the mind blowing awesomeness of All Our Yesterdays, and they just weren't in the same league.
While the world building was interesting, the characters likeable and the read enjoyably light and quick, overall the plot was a little too simplistic and predictable for my tastes.
I liked that the Eden and Ryan didn't suffer from insta-love, that their relationship started as mutual attraction, leading to friendship and eventually more. However, because the plot skipped ahead by some weeks, we were told about their deepening friendship, rather than experiencing the development for ourselves.
With its sweet and chaste romance and simplified explanations of time travel, I think that this book would best suited to a younger YA reader. If it weren't for the social drinking and illegal driving I would be happy to recommend it to a mature middle grade reader taking their first foray in to YA and/or time travel.
Verdict: A quick and easy time traveling tale.
Publisher:Bloomsbury Children's
Publication Date:November 2013
Format: eARC
Pages: 288
Genre:Science Fiction
Age: YA
Reviewer: Caroline
Source: Netgalley
Challenge: Netgalley November,
British Book, Debut Author
Reviewed by Caroline
To learn more about the reading challenge and to sign up visit here
You May Also Like
April 27, 2023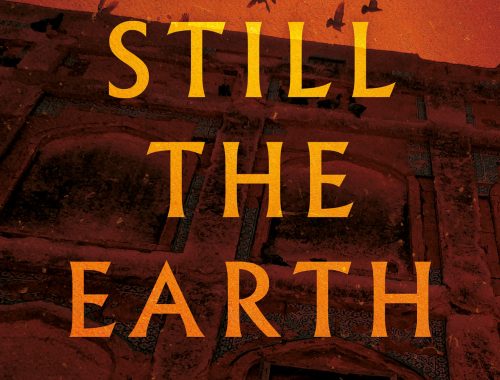 April 25, 2023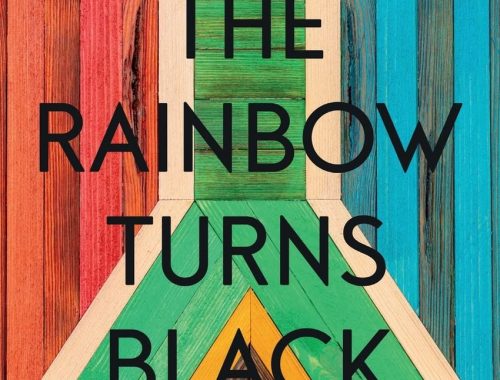 November 25, 2022