Book Excerpt: Breaking The Reins
August 18, 2013
Today we are delighted to share an excerpt from Juliana Haygert's Breaking The Reins.

Horses, mansions, tea parties, and lies are twenty-year-old Hannah Taylor's life. To others, her family and her relationship with Eric is perfect. But she knows the truth. She lives it.
After a fire takes her grandma's life and kills her horse, Hannah's immaculate life spirals out of control. Her father disapproves of her decision to run her grandma's ranch instead of focusing solely on learning the family business; Animal Control brings her Argus, a mistreated horse that she can't turn away even though she's not ready for another horse; and her boyfriend, Eric Bennett, a world famous polo player, becomes possessive and authoritarian. Despite her best efforts to disguise it, Hannah grows wary of him.
Then, Leonardo Fernandes struts onto the polo scene. A cocky rookie with a messy life of his own, he's drawn to Hannah and isn't afraid of showing it, even when Eric makes it clear she is his and he'll do whatever it takes to keep it that way. Hannah suffers for Eric's jealousy. The abuse only gets worse when Leo steals the title of best polo player in the world from Eric.
But the title isn't enough for Leo. He wants Hannah too, and she can't deny her attraction to him either. Somehow, she must find a way to break free from abusive Eric before he breaks every bone in her body.
**New Adult Contemporary Romance Novel**
I stepped toward the big French doors when I heard a shout and stopped. I looked around, trying to find the source, but didn't see anyone. Letting my curiosity win, I descended the porch steps and followed the short stone path around a tall wall. Perhaps I shouldn't spy, but I was concerned it could be someone who'd been riding and fell or something.
What I didn't expect was to find Leo arguing with his father. In Portuguese.
I should have left. I should have retreated, pretended I never saw anything, and went back inside the main house and back to my mother and her friends.
But I caught a few words and sentences whispered in fast, harsh tones. Disappointment. Make me proud. Grow up. Work hard and stop playing.
My curiosity piqued, making me stay glued to my spot in the corner.
"Me deixa em paz, tche!" Leo shouted, turning his back to his father and stalking away.
I stepped back and hid behind the wall, hoping for all that was holy that he hadn't seen me. My hopes went down the drain when he stepped around the corner three seconds later, his hard eyes on mine.
"I'm sorry," I whispered. "I didn't mean to."
His jaw tightened, and he crossed his arms over his blue T-shirt. The color emphasized his bright eyes, and the fabric clung to him, especially over his stomach, where a dark blotch of sweat showed off his hard abs. His goddamn white practice pants and the sweat-damp hair didn't help either.
"How much did you hear?" he asked.
I swallowed, forcing my mind to push back images of his god-like body. "Not much. But I only understood a couple of words here and there." I shifted my weight, uncomfortable under his gaze, not only because I'd seen and heard something I wasn't supposed to. Keep your mouth shut, Hannah. Keep your damned mouth sh… "Want to talk about it?"
The shine in his eyes changed, and the tension in his neck seemed to lessen. He shook his head. "Don't worry. It's just the usual banter."
Usual? I didn't like the sound of that. His family seemed so perfect, so warm, so close, so happy. His sister had said he rarely smiled, which seemed odd since I had seen him smiling before. I was dying to know why he and his father usually argued.
Instead, I started a new subject. "I heard you're staying."
He nodded. "It was the plan all along."
"Really?"
"Sim. Polo in Brazil isn't that strong. Here, though, is another story."
"I see." I looked from side to side. "Do you and your brothers plan on staying for … long?" I pressed my lips together, chiding myself for almost saying forever.
"We don't know. Perhaps, if all goes well." He took a step closer, his eyes still on mine, making me slightly breathless. His body loomed closer, the difference in our heights and widths almost hilarious, if it wasn't for the fact it turned me on.
Crap.
"I hope we do."
A shiver rolled down my spine.

About the Author:
New Adult author and contributor at NA Alley blog (visit here)
While Juliana Haygert dreams of being Wonder Woman, Buffy, or a blood elf shadow priest, she settles for the less exciting—but equally gratifying—life of a wife, mother, and author. Thousands of miles away from her former home in Brazil, she now resides in Connecticut and spends her days writing about kick-ass heroines and the heroes who drive them crazy.
To learn more about Juliana and her work visit her at her website (here),her blog (here), Facebook page (here) and Goodread's authors page (here). Alternatively you can converse with her on twitter (here).
Breaking the Reins was published on the 19th of August and is available to buy from Amazon.com (here), Amazon.co.uk (here) and Kobo Books (here).
a Rafflecopter giveaway
Book Blitz Organised by YA Bound Book Tours (visit here)
You May Also Like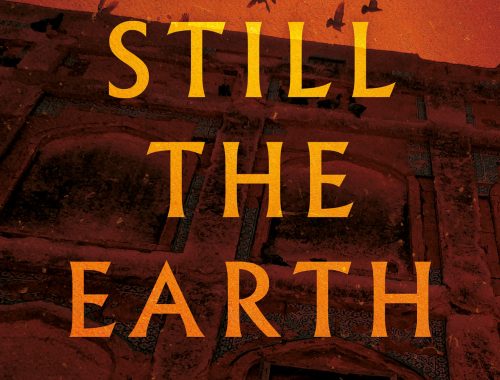 April 25, 2023
April 27, 2023