Self published Sunday: Interview With Emma Louise
August 11, 2013
We are delighted to welcome Emma Louise Dagnall to Self Published Sunday. The Mistake is Emma's debut novel and was self published through CreateSpace on Thursday 13th June 2013.

A romance novel set in West Didsbury, Manchester where a bride and a groom celebrate their love on their wedding day. However, cracks begin to show. Will their happy day turn out the way they expected it? It just goes to show that brides should never keep secrets… This is part one of two. The sequel which is called The Regret will be available in October 2013.
What do you do when you are not writing?
I read a lot, mainly romance novels such as Nicholas Sparks, Paige Toon, anything that catches my eye really. I enjoy watching films as I've done a Film degree. I also enjoy blogging on www.emmaiswriting.wordpress.com
What inspired you to become a writer?
It all happened back in the good old days of 1997 when I was about to turn seven years old. A book was published and that book changed my life. It sounds silly, I know, but I wouldn't be a writer if it hadn't been published. Then came six other books and I feel madly in love with the characters, the magic and Daniel Radcliffe. I am of course talking about Harry Potter. I'm known to everyone as "The Harry Potter Girl" because I'm that obsessed. It helped me through the bullying during high school and J.K Rowling allowed me to believe that dreams do come true. I love Hogwarts and I'm honoured to have read the books and watched the films. It was after that when I began to write. My Nanny D always gave me pens and paper whenever I went to her house, she's the best. She's a huge inspiration to me.
What was your inspiration for The Mistake?
The inspiration for both The Mistake (my debut novel) and The Regret (the sequel) came from a Fiction seminar during my second year at Edge Hill University here in the North West of England. My tutor, at the time, asked us to write for five minutes about flowers. I instantly thought of a bouquet that a bride was holding but she wasn't just your average bride. She had a dark past, one that I was about to reveal to all…
Tell us about your book?
The Mistake is a romance novel with a large helping of drama – I love it! It is a love triangle between Daniel, Nina and Thomas. There are a lot of home truths to be told and it is left on a huge cliff hanger. I have so many people hating on me on Twitter because I left it that way *laughs* but the sequel, The Regret reveals all and it's kind of another cliff hanger. I'm mean, sorry!
What research did you do for this book?
Most writers tend to visit places, either abroad or where they're from but I did no research for these two books in terms of visiting places. My research would have to be books. You can learn a lot from a single paragraph and you don't even realise it. Nicholas Sparks is the reason I write romance so I'd have to say that he is my research. I love that man.
Are any elements of your book based on real life experiences/people?
Yes! Lucy and Christopher who are the parents of Thomas and Daniel are based on my best friend Lucy and her boyfriend of six years Christopher who you may have spotted on CBBC as a presenter. They're two of the nicest people I've ever met and I love them both to pieces. They're the definition of love and I'm honoured to have included them in my first two novels.
What are you currently working on?
I am currently working on The Regret. It is with my editor at the moment, but whilst it's there, I'm writing something new. It's called Business Love and I have no idea whether I'll publish it or not. For now, it's a bit of fun and I'm inside the head of the witty main character called Laura who is a bit of bossy bitch!
What is your writing process?
I don't really have a routine, I just write whenever I want. I'm always reading because I write a lot of book reviews for my blog. I stick to my laptop for writing. On the odd occasion, I'll use my owl notepad to jot something down.
Do you use anything to sustain you during the writing process? Coffee? Chocolate? Music?
Music distracts me too much! But I have often listened to The Script whilst I'm writing. They're a band from Ireland and they're just beautiful. You may have seen the lead singer Danny on The Voice UK. I hate coffee so I stick to tea. I'm a big tea lover. My friend got me PG tips one Christmas, says it all really.
What prompted you to self publish The Mistake?
Sending your manuscript to an agent or publisher takes time off your hands. They say that you can't send to more than one agent/publisher at a time because what happens if two accept you? How do you choose? It looks unprofessional on you then. I decided to self-published because I wanted to be in control of everything when it came to my debut novel and I'm only twenty-two. Self-publishing means you have to have a lot of balls (sorry!) and a strong back-bone. You're doing it alone. You have no team to support you. It's you, and your book going at it alone. I'm grateful to have people on Twitter and through my University who have been very supportive but you're always going to receive some haters. I've got them now on Amazon and their petty reviews are quite upsetting but they've not got the balls to do what I've done. If only people knew how hard I've worked, they may understand.
Can you tell us about the challenges in writing and publishing your first novel?
The main challenge was writing a unique piece. I've never read about a wedding before, so I decided to go with that. Publishers want something brand new, something fresh that'll make people want to read more and more. When it came to self-publishing, I struggled to get people on board but once I grew a readership, it just flowed afterwards.
Do you ever experience writers block? How do you overcome it?
Oh, all the time! I overcome it by going to see my nephew. He's currently three months old and he's smiling all the time. He's very beautiful and because he needs attention, it takes my mind away from my writing. Last week, I told him I had to go back to work and he started crying. He's too cute, right?
Do you have any advice for aspiring writers?
I'm going to say the same thing that Nicholas Sparks tells his readers… READ! Read a lot of the genre you wish to write in. Read. Read. Read until your bank balance has dried up.
Why did you choose to write your particular genre?
I would say that The Mistake is romance/drama but it is also young adult. I'm a young adult so it's easy to reach across to people my own age. My book isn't aimed at a certain age. My Nan is 82 and she's read it!
How did you choose the genre you write in? What inspired you to write it?
I've always read romance novels, so that helped me to write in the romance genre. I was inspired through Nicholas Sparks and the way he takes a simple love story between two people and makes it completely fresh like it's never been done before.
What books have inspired you?
Overall, it has to be Harry Potter. That started my writing career off. My favourite book from the series is *thinks for ten minutes* The Order Of The Phoenix. That's when the readers begin to learn about the connection between Harry and the bad ass Voldemort. Also, I love Gary Oldman so I couldn't wait to see him in the film!
What was your favourite book as a child/teenager?
I read a lot of Roald Dahl, yet sadly on the year that I was born, he passed away. His books are beautiful. I love The Twits!
What are you currently reading?
I am currently reading Pastures New by my wonderful friend Julia Williams.
What was the last book you recommended to a friend?
I'm always texting my friend Hannah from High School about books to read. The last one I told her about was Chasing Daisy by Paige Toon.
What/Who inspired you as a reader?
J.K Rowling and the Wizarding World of Harry Potter.
Just for Fun:
If The Mistake was made in to a film which actor(s), past or present, do you envision in the lead role(s)
A reader of mine sent me a collage of the actors who I'd love to be in the film. I have no idea how she knew because I have kept it to myself.
Daniel – Neil Patrick Harris (Barney from How I Met Your Mother)
Thomas – Ben Affleck
Nina – Courtney Cox
If your book had a soundtrack which artists would feature on it?
Jessie J and The Script
Paper, Audio or eBook?
Paperback! I won't even both explaining how much I dislike Kindles…
Tea or Coffee?
Tea please with milk, one and a half sugars
Slippers or barefoot?
Slippers in winter and barefoot for summer
Shower or Bath?
Shower
Marmite: Love it? Hate it?
Never tried it
Email or postcard?
Both – email for important things and postcards because they're fun!

I am Emma Louise and I currently twenty-two years old. I have a Bachelor Honours Degree in Joint Creative Writing & Film Studies, and I also have a Masters Degree in Creative Writing. When I'm not writing, you can find me reading, watching films/reality TV or blogging. I am a huge fan of Harry Potter and I collect key rings. I can be found on Twitter @EmmaIsWriting and also at my blog: www.emmaiswriting.wordpress.com
You May Also Like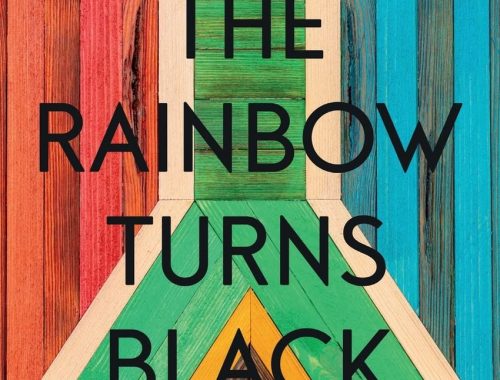 November 25, 2022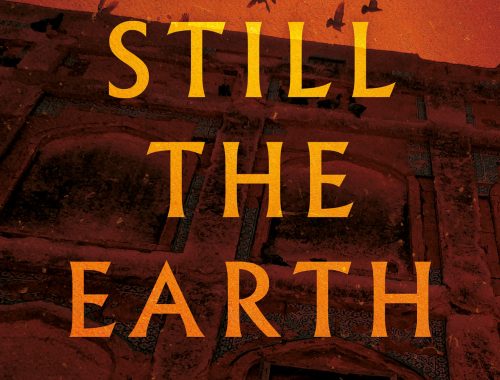 April 25, 2023
April 27, 2023