New Adult Read-a-thon: Wrap Up Post
July 29, 2013
The 2013 New Adult Read-a-thon is complete!
At the start of the week I set myself some personal targets for the week. They were:
To participate in my first read-a-thon
lol well of course this one is a given! When it comes to lists I am a bit of a cheat and I do like to have a few easy tasks I can complete and quickly cross off my list.
To Make a (however small) dent in my New Adult TBR pile by reading least 3 books
I am really pleased that I managed to read four books and a novella.
1. Breathe by Abbi Glines
2. Uncharted by Tracey Garvis
Read my thoughts on Breathe and Uncharted (here)
3. Faking It by Cora Cormack
Having loved Cora's debut novel, Losing It, I had high expectations for Faking It. I am glad to report that I wasn't disappointed.
I admit that while I wasn't won over by Cade when I read Losing It, I absolutely fell for him in Faking It. In fact I found I was rooting for him from his very first chapter. It was so refreshing to read a book about the "good guy" getting his girl.
Faking it was written in the fun, flirty and hilarious style I admired in Losing It, cementing Cora Cormack's place on my automatic read list. In fact I have already preordered Keeping Her, a Losing It novella (ebook), and Finding it the third and final, full length book in the Losing It series.
4. One week Girlfriend by Monica Murphy
I discovering the book via NA Alley's Crush Tourney (Learn more about it here) and immediately downloaded it. Despite having only finished Faking, a book with a very similar premise, the day before, I found that I throughly enjoyed One Week Girlfriend. One Week Girlfriend was definitely darker than Faking it but not nearly as angst ridden as other NA books I have read. I loved Fable and Drew as a couple and how they were both so open about their feelings for each other. Also, who can resist a man that writes poetry? Not me.
One Week Girlfriend is currently available from Amazon for just 38p! I urge you to give it a try however, be warned that OWG does end on a bit of a cliffhanger which will have you immediately reaching for the sequel( which thankfully is also reasonably priced).Hense my fifth book of the week:
5. Second Chance Boyfriend by Monica Murphy
I have to apologise the the rest of my New Adult TBR list for being pushed aside, but when I finished reading reading OWG I just had to find out how Drew and Fable's story worked out. In fact despite the late hour I finished OWG I could resist reading the first few chapters of Second Chance Boyfriend. In fact I managed to read both books in just over 24hrs!
To discover 3 new authors
Monica Murphy (see above) was a new author to me at the start of the read-athon.
During the course of the week while visiting other blogs, participating in challenges and the twitter chat I added a lot of new NA titles to my wish list and TBR piles. These included:
Hope Breaks: A New Adult Romantic Comedy by Alice Bello– eBook currently free on amazon
Lick by Kylie Scott
and Stitch by Samantha Durante
Visit at least 3 other blogs participating in the read-a-thon
I visited all of the blogs that had signed up to the read-a-thon. I even managed to comment on some!
Participate in at least one of the other read-a-thon challenge and one twitter chat

The #NARead twitter chat was really interesting (read the full chat here) topics of discussion included; What is NA? Sex in NA and the predominance of contemporary heterosexual romance.
I entered one mini challenge over at Smoking Hot Books (visit SHB here),creating a Twitter profile for Jax from Breathe.
I wrote:
Jax Stone
@NotMadeOfStone
Official twitter account of Jax Stone; musician, singer and songwriter.
Don't Cry available to download now from iTunes
Sea Breeze. Alabama
jaxstone.com
I really enjoyed taking part in the read-a-thon and I would definitely consider sign up for another week long challenge in the future.
Pruedence wanted me to let you all know that unfortunately due to a crazy work schedule she was unable to fulfil her aims for the challenge. She did however read Breathe by Abbi Glines and is about half way through Frigid by J Lynn.
Posted by Caroline
click on the book title to be taken to the relevant goodreads page.
You May Also Like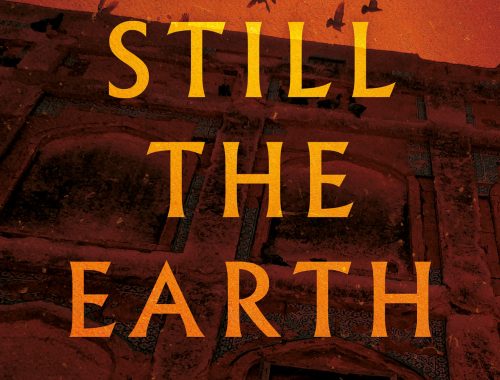 April 25, 2023
April 27, 2023