Self Published Sunday: Renhala Extract
June 23, 2013
We are delighted to welcome Amy Joy Lutchen as she shares an extract from her debut novel,Renhala. The first book in her urban fantasy series.

Kailey Rooke, timid accountant, dedicated to philanthropic work, finds herself spiraling into a deep depression after she suffers a horrifyingly odd and humiliating assault, to only discover more of these freakish assaults occurring across the globe.
A chance discovery leads Kailey to a meeting with elderly Gunthreon, actual master of persuasion. Gunthreon, who seems to know too much of Kailey's history for her liking, opens Kailey's eyes to a coexisting realm she never knew existed: Renhala, while entrusting her with the knowledge of her newfound power as karmelean, serving as a beacon to the Higher Ones. Kailey slowly starts revealing new talents, and Gunthreon is fascinated with what she starts achieving.
She soon discovers that Renhala is in danger, and this danger has been leaking into her own realm. As she uncovers secrets within herself, and attempts to toughen up, she fuses with an unlikely band of fellow travelers (including a dragon, woodsprite, six-hundred-pound greble, her faithful female canine companion, and a "giver"), falls into an unexpected love triangle, deals with her sexy and flirtatious best friend's "issues," and finds the courage to master a new deadly weapon.
On her mission to save Renhala, Kailey will find herself running from life-threatening disasters, such as greble Tartarin, who likes to remind Kailey that when he catches her, he plans on eating her brains with ice cream; she'll run from the deadly meeples: small cute bunnies with talons and an undeniable thirst for imposing self-destruction on others. Kailey will also run into the possibility that a centuries-old Renhalan rumor is true, that advanced technology existing in Kailey's realm shortens all life spans.
As blood is shed and puzzles near completion, Kailey pulls from deep within herself, conjuring up mystical qualities that enable her to astonish as once predicted at her birth, but despite the newfound strength, Kailey will discover that monsters not only come in ugly packages, but can be easily disguised as those she has come to love and trust.
As an unexpected warmth flows into the room, running over my feet first, I freeze. It slowly crawls up my body, touching my hands and forcing them to reach forward. As the heat envelopes my head, I suddenly yearn to possess this deadly treasure, so I touch it, and the pole comes off the wall with one pull. I embrace it, suddenly feeling I will never be disconnected from my new lover, because it is me and I am it. I swing, and it is light in my hands. The metal whistles as it slices air, singing its song of perfection—perfect balance.
Suddenly, I am torn from my find by a peculiar noise accompanied by the faint smell of rotten eggs. I know the smell, and I run to the door, not wanting to be cornered in this room. That's when I see it standing in the road, and it's huge—at least eight feet tall and five feet wide, with dark brown skin and fur. I recognize the feet—all three of them, situated like a tripod, with the center leg slightly forward. Its full hideousness is far worse than its feet alone. The huge eyes that take up at least 50 percent of its head stare at me while its mouth, which seems to take up the other 50, quivers, drooling some dark liquid. I can't be sure, but it looks like it's hungry. It stares at me as though I'm a huge medium rare rib-eye steak. There are sprouts of fur here and there around its body, and its arms dangle below its waist. It wears a large loincloth and short pants, both shredded on the edges. There is also a band around its waist, somewhat resembling an extra, extra, extra large fanny pack. I stand, frozen with fear at the realization that I've been visited by yet another hideous creature. It was not a dream. The delicious meal I just ate starts creeping up my throat, but I swallow, keeping it at bay.
A noise escapes from behind the creature. Its ears quiver, and its head turns all the way around like an owl's, then swivels back toward me. I'm amazed by its flexibility. Its skin seems to be in constant movement, and it begins moving toward me quickly. It's so fast. And so big.
I grab the pole and stabilize myself, knowing I cannot outrun this abomination, and it's time to prove I can take care of myself. Seconds before it reaches to grab me with its monkey-length arms, I duck and swing the pole out, but the creature jumps over me swiftly.
It lunges again quicker than expected, and I manage to somehow cut my leg with my own weapon. The flow of blood freezes me, vulnerability creeping up on me like a dark shadow. The creature makes the jump toward me. I fall directly down, sticking my pole spade straight up in its direction with my eyes closed. My movement is unexpected—by both of us—so the creature comes down slightly crooked as my blade nicks the inside of its leg.
Black ooze runs down its leg, dripping onto the dirt. Black ooze. Before I lose myself to the visions, I notice the tears in its eyes. This big, ugly creature—surely sent by Satan himself—is crying, and reeks of regret?
"Ow! You hurt Bu! How could you? Bu was only going to help you." Its voice is undeniably male and youthful as it wipes the dark ooze from its mouth on the back of his hand, then proceeds to lick some off.
"Oh, gross," I say, totally disgusted. I hold the pole weapon out in front of me.
The tears are as big as his eyes as they roll down his cheeks, and I find myself feeling bad I hurt him, even if he was going to rip my throat out. I get closer to him, just out of arm's length, and say, "You were going to eat me! Is this a trick? You feign pain, I come close, and then you eat me?"
He then does something unexpected—giggles. It's then that I feel it—purity. Purity of heart and soul is spewing from him, like rays from a sun, warm and soft as cashmere.
"Wait," I say as I sniff the air. "You smell like chocolate."

Born in Chicago, Illinois, a few days prior to watching her first movie, at a drive-in theater. Yes, drive-in theater. And yes, her mother believed she was possessed by the devil after said first movie.
Grew up in the Chicagoland area and graduated from the University of Illinois, Champaign-Urbana, where she simply became a number, but decided it was a good number.
Loves cooking (mostly candy-cooking), gardening (putting holes in the ground for perennials, DONE!), designing and constructing jewelry (everything from silversmithing to lampworking), and living with her wonderful husband, two children, black Labrador, and frog—and maybe even the chipmunk family that likes to destroy her aforementioned perennials.
Also hopes that you enjoy her writings, and won't criticize her for her aversion of eating things in multiples of three.
To learn more about Amy and her work you can visit her Facebook page (here), her Website (here) or her Goodreads Authors page (here). Alternatively follow and converse with her onTwitter (here).
Renhala is avaliable to buy now from Amazon.com (here)and Smashwords(here).
You May Also Like
April 27, 2023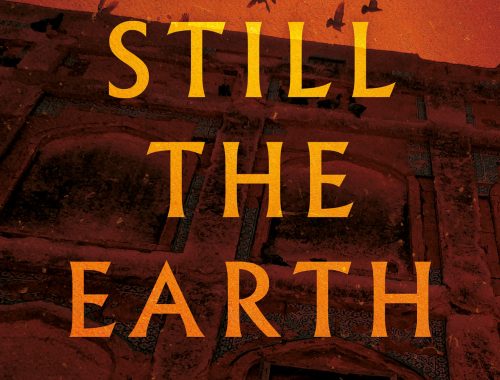 April 25, 2023