The Sweetest Dark
April 24, 2013
Shana Abe

"With every fiber of my being, I yearned to be normal. To glide through my days at Iverson without incident. But I'd have to face the fact that my life was about to unfold in a very, very different way than I'd ever envisioned. Normal would become forever out of reach."
Lora Jones has always known that she's different. On the outside, she appears to be an ordinary sixteen-year-old girl. Yet Lora's been keeping a heart full of secrets: she hears songs that no one else can hear, dreams vividly of smoke and flight, and lives with a mysterious voice inside her that insists she's far more than what she seems.
England, 1915. Raised in an orphanage in a rough corner of London, Lora quickly learns to hide her unique abilities and avoid attention. Then, much to her surprise, she is selected as the new charity student at Iverson, an elite boarding school on England's southern coast. Iverson's eerie, gothic castle is like nothing Lora has ever seen. And the two boys she meets there will open her eyes and forever change her destiny.
Jesse is the school's groundskeeper—a beautiful boy who recognizes Lora for who and what she truly is. Armand is a darkly handsome and arrogant aristocrat who harbours a few closely guarded secrets of his own. Both hold the answers to her past. One is the key to her future and both will aim to win her heart. As danger descends upon Iverson, Lora must harness the powers she's only just begun to understand, or else lose everything she dearly loves.
Filled with lush atmosphere, thrilling romance, and ancient magic, The Sweetest Dark brilliantly captures a rich historical era while unfolding an enchanting love story that defies time.
The first thing that drew my attention to The Sweetest Dark was the stunning cover. A beautiful girl in a gorgeous dress is a common occurrence in the YA book cover world. But in this incidence, it was the mysterious sweep of smoke, appearing to form the dress itself, which added an intriguing and original element to the cover, tempting me to investigate the synopsis.
While I found the earlier part of Lora's life interesting, providing essential background to her strength of character and realism to the world building- how would society react to a sensitive child with an ambiguous past with unusual abilities and no social filter? -It wasn't until Lora arrived at Iverson collage, with its impressive façade, secret passages, snobbish inhabitants and of course two very different, but equally compelling boys, that I truly got sucked in to the story.
Don't be mistaken to believing that this is another frustrating love triangle to survive (I have complicated love-hate feelings toward s love triangles), there is no battle between "Team Jesse" and "Team Armand" to capture the fair maidens heart. It is very clear from the start where Lora's affections lie. However, both Jesse, the golden haired, selfless, self assured and wise, groundskeeper, and snarky Lord Armand, who's contrasting darkness isn't only due to his hair color, have equally important roles to play in Lora's acceptance of her true nature and her other than normal life.
I really enjoyed the early 20th century setting. Not only did the time period became even more significant as the story unfolded, but I also found it really interesting to explore the additional challenges a non-contemporary setting provided. Lora has to hide her unusual abilities and fledgling relationship from everyone while coming to terms with the life altering discovery of her true nature and she has to do so in an environment divided by social class and gender inequality, on the cusp of medical advances in psychiatry, while the ominous cloud of WWI provides an underlying tension.
Abe's writing is beautiful. Lyrical prose and lush descriptions combined with the characters' unique sensory perspective combine together to create an absorbing world. The romance was sweet and intense. While I will happily read steamy, descriptive adult scenes, I also love when an author has the ability wrap me so entirely within a romance, that they are able to induce exquisite, butterfly in stomach, heart racing tension from a simple brush of fingertips .
Verdict: Once caught in it's clutches, I found myself racing through the pages of The Sweetest Dark and as soon as I had finished I found myself online investigating the sequel. Scheduled for publication in August, The Deepest Night is high up on my wish list.
Publisher: Bantam
Publication Date: April 2013
Format: eARC
Pages: 352
Genre: Fantasy, Historical Fiction, Romance, WWI
Age: Young Adult
Reviewer: Caroline
Source: Netgalley
Challenge: Debut (YA)
You May Also Like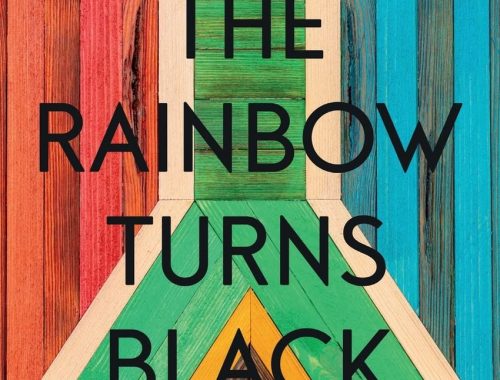 November 25, 2022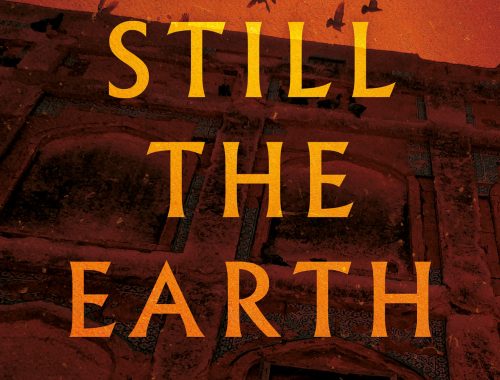 April 25, 2023
April 27, 2023