Fitzwilliam Darcy, Rock Star
March 15, 2013
Heather Lynn Rigaud

"Darcy's as hot as he is talented…"
Fast music, powerful beats, and wild reputations-on and off stage-have made virtuoso guitarist Fitzwilliam Darcy's band into rock's newest bad boys. But they've lost their latest opening act, and their red-hot summer tour is on the fast track to disaster. Now Darcy and bandmates Charles Bingley and Richard Fitzwilliam are about to meet their match…
"But she's about to rock his world…"
Enter Elizabeth Bennet, fiercely independent star of girl-band Long Borne Suffering. Elizabeth, her sister Jane, and friend Charlotte Lucas have talent to spare and jump at the opening band slot. Elizabeth is sure she's seen the worst the music industry has to offer. But as the days and nights heat up, it becomes clear that everyone is in for a summer to remember,
If I had to write a list* titled "Caroline's Perfect romantic read" it would probably look something like:
1) Pride and Prejudice (my favourite book, I re-read it about once a year and re watch the BBC/Firth adaptation just as frequently)
2) Tattooed bad boy musician
3) Feisty independent heroine
4) Contemporary New Adult (and all the steaminess the genre allows *winks*).
So imagine my delight when I came across the blurb for Fitzwilliam Darcy, Rock Star, in the bargain book feature Two Pound Tuesday created by fellow UK bloggers Kerrie (read her blog here) and Prudence (click here to view her blog) .
In the authors note, Heather Lynn Rigaud, shares that she first wrote Fitzwilliam Darcy, not with the purpose of publication, but as an Austin fan loving recreating a beloved book, just for fun. It is this sense of fun, which informs the tone of the book and my experience of reading it.
Everything from the girl's band name, Long Borne Suffering, to a tongue-in-cheek nod to the 1995 BBC adaptation (*pictures a swimming Darcy*) had me grinning like an idiot.
As a P&P fan I loved comparing the characters and situations Rigaud created , to my memory of the original text, however knowledge of the original love story is not necessary to enjoy, Rigaud's steamy romance.
If you are looking for "adult content", then you won't be disappointed with Fitzwilliam Darcy, Rock Star. While very much the "vanilla" variety of sexual content, when it comes to our protagonists indulging the physical side of their relationships, Rigaud certainly doesn't lack imagination. Those Slurry boys certainly work hard to maintain their rock star reputations.
Aside from the obvious contemporary setting and steamy additions, the most obvious differences between this and the original, which was told predominately from Elizabeth's perspective, is the inclusion of multiple points of view, allowing us a greater insight, in to Darcy's behavior and the other developing relationships. This resulted in the expanded role of Charlotte Lucas and Richard Fitzwilliam. While their essential characteristics remain intact, I really enjoyed getting to know these characters in greater depth, and I loved the original storylines Rigaud created for them.
All of the major players from the original book were imaginatively brought to life in the contemporary setting. I would have never considered casting Darcy as a brooding rock star, but now that I've experienced him portrayed as such the choice appears obvious. Mr Collins was cast perfectly as a slimy, brown nosed record executive pandering to MD Lady Catherine de Bourgh
My only criticism of the book is that towards the end of the book Darcy becomes very attached to the endearment "Love" and the pattern of his voice suddenly felt very proper. After "hearing" his voice in an American accent for the majority of the book, I suddenly started imagining (Colin Firth) a very British one.
Verdict: Fitzwilliam Darcy, Rock Star was a fun and sexy tribute to my favourite book.
Reviewed by Caroline
*I'm not sure in which circumstances I would be required to write such a list, but given that making and crossing off of list is one of my nerdy little pleasures I don't think it would require much arm twisting.
Publisher: Sourcebook Landmark
Publication Date: September 2011
Format: eBook
Pages: 432
Genre: Contemporary romance, Retelling
Age: New Adult
Reviewer: Caroline
Source: Borrowed
Challenge: None
You May Also Like
April 27, 2023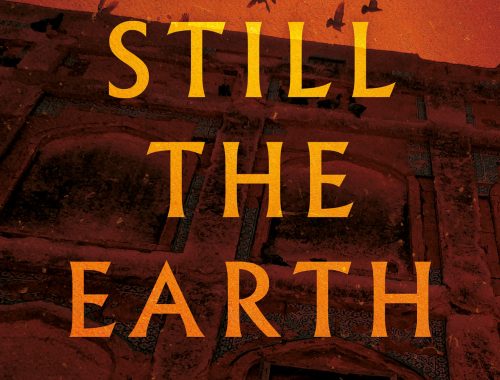 April 25, 2023