Self Published Sunday: New Adult Romance
March 10, 2013
It gives us great pleasure to introduce Michelle Valentine, the author of the Black Falcon Series and recently published, Demon At My Door (reviewed here by Caroline).

For the last four years, good girl Lane has regretted breaking up with Noel Falcon. She thought she was sensible when she told him his dreams of being a rock star would get him nowhere, but now that he's a rock god and her career is stagnant, she realizes just how wrong she was. When Noel hires the marketing company where Lane is an intern, she's forced to see him again. If she wants to land her dream job as executive within the company, she has to win him over and secure his account. Too bad Noel is still pissed at her for breaking his heart.
When Lane's company flies her to a Black Falcon concert to gain Noel's attention, emotions run high the moment she sees him and realizes she's far from over him. But Noel's countless trysts with groupies and his cocky attitude make Lane believe he isn't the same guy she once loved—now he seems to only want her body. Then after Lane discloses she needs him to procure a job, Noel proves he's a changed man by forcing her to go on the road with him in order to get it.
After Lane reluctantly takes Noel up on his offer, she becomes willing to do whatever it takes to keep him satisfied, even if it means succumbing to his seductive ways. Lane soon finds deception is a dangerous game and she's not the only one playing.
A few years back, when I strictly focused on writing Young Adult novels, I remember some of the agents and publishers in that genre writing up posts about stories written with college aged characters that was being dubbed New Adult. Of course, those people were totally downplaying the NA genre and I specifically remember one influential agent making the statement that the genre was just a passing fad and that it would never take off. Look at how much she knew, right.
New Adult is the latest hot, most sought after genres in the writing world thanks to indie authors who were brave enough to buck the traditional publishing world and make their own ways. When indie books in the NA genre started taking off, the publishers started to finally notice that there was a demand for those kinds of novels and started snatching up indie books with high sales. Most of those books would have gotten instant rejection at the agent level but thanks to the new wave of self publishing, people like me can get their stories into the hands of readers without the traditional publishing houses.
Personally I think the genre is a big hit because it follows through on what most YA books focus on, but never follow through with—first love. NA is like taking YA books and mashing them together with a steamy romance novel. You really get the best of both worlds. It's still a girl trying to figure out her way in the world while falling in love and possibly having sex for the first time, only in NA we get detailed naughty scenes with all of the angst.
Since YA is still one of my favorite genres to write, NA was an easy transition to me. I love the freedom the characters have at the college age level and I think the readers do too. With that being said, I look for this genre to continue to explode much like YA did and eventually get its own section in the bookstores. We are at the brink of a new publishing world and the traditional models of publishing a novel have been thrown out the window. I'm excited to see where this goes and what the future holds for authors like me.
<3 Michelle A. Valentine
New York Times and USA Today Best Selling Author Michelle A. Valentine is a Central Ohio nurse turned author of erotic romance and New Adult novels. Her love of hard-rock music, tattoos and sexy musicians inspired her BLACK FALCON series.
You May Also Like
April 27, 2023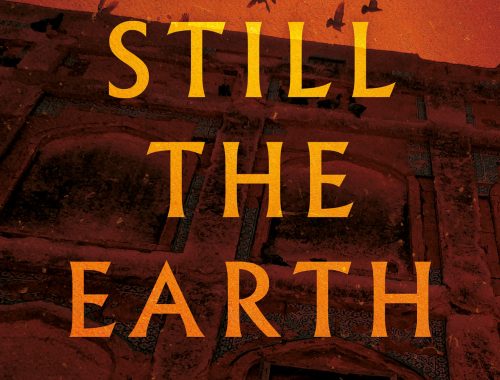 April 25, 2023