Lucifer Blog Tour: Interview With Annabelle Cadiz
February 23, 2013
We are very excited to be hosting not one, but two spots on Annabell Cadiz's blog tour for her debut novel Lucifer (book one in the Sons Of Old trilogy). Today is devoted to getting to know a little more about Annabell and her recently released paranormal novel.

Annabell Cadiz was born in the sweltering heat of South Florida. She was raised surrounded by Puerto Rican chefs and band of siblings that weren't all related to her. A self-proclaimed nerd and book-a-holic (her room does hold much evidence to prove her claims are justifiable), she created TeamNerd Reviews to showcase her EXTREME love for novels where, along with her best friend, Bridget Strahin, she hosts book reviews, interviews, giveaways, Indie Shoutouts and much more. She also blog tour services for authors. She also had the pleasure of being published in three separate issue of Suspense Magazine. She also adores Cinnamon Teddy Grahams, has an addiction to Minute Maid Orange juice, and is a proud Jesus Freak. Lucifer is Annabell's debut novel and the first book in the Sons of Old Trilogy.
You can find out more about Annabell and her work by visiting her website, Goodreads author page, Pinterest account, Facebook page,and her fabulous book blog. Alternatively, you can converse with her on twitter.
What do you do when you are not writing?
When I'm not writing, you'll find me hanging out with my crazy Puerto Rican family or hanging out with my girlfriends. Having movie night with the girls or having creative chats where we discuss creative projects we're working on or thinking about doing. Or you'll find me yelling from the stands at my nephew's soccer practices and games. Or stalking the shelves at the library and piling my arms full of books. I also love bike riding.
What inspired you to become a writer?
I started writing when I was sixteen. I had decided if Stephen King could write a book so could I. The arrogance (and ignorance) of youth *hehe* The job to writing a book and publication I knew absolutely nothing about so that was a fun and tough learning experience. I was inspired to become a writer because I adore storytelling. I like how a story can haunt you or tempt or teach you. There's a power and beauty to storytelling and I love it!
What was your inspiration for LUCIFER?
LUCIFER was inspired through the series that follows the SONS OF OLD TRILOGY, the FALLEN ANGELS SERIES. I had never really thought about writing a prequel trilogy or series of any kind, but the idea came to me when I got stuck trying to figure out what direction I wanted to move in with the FALLEN ANGELS SERIES. I started wondering about how Lucifer could come to have a child with a human woman. How would he convince a woman to fall in love with him? Would he care if she really loved him or would he just kidnapped some random girl and force her to have his child? Would he somehow fall in love with the human girl? Could loving that girl change him? I had wanted to explore Lucifer's path to creating war with Heaven that happens in the FALLEN ANGELS SERIES thus the SONS OF OLD TRILOGY was born.
Tell us about your book:
LUCIFER follows Zahara Faraday and her family. Where Zahara and her father, Solomon, are all human, her mother, Mia, and her aunt, Catalina, are Light Witches. They hunt down rogue supernaturals—supernatural creatures who are up to no good (i.e. stealing human memories, drinking human blood, possessing humans) and return them to the Supernatural Kingdom they belong to. Everything is going as normal (well, as normal as normal can get for a family half made up of Light Witches with powers who hunt down dangerous supernaturals), when Zahara and her family find themselves under attack by an unknown enemy determined to use them in his quest for revenge against Heaven. There are memory-stealing fairies, blood drinking rogue Imagoes (supernatural creatures who can steal a human's soul and drink human blood), powerful fallen angels and Nephilim (hybrid children of angels and humans), and battles to survive. There are tons of hawt guys and kick-butt beautiful ladies. There are flirt fighting romances, kidnapping, and murder. All juicy things to check out if you're a fan of the urban fantasy, supernatural, and paranormal genres 😉
Are any elements of your book based on real life experiences/people?
There are few elements to LUCIFER that are inspired from real life.
The family dynamic between Zahara and her parents as well as Becca and her parents. Zahara and Becca are really close to their parents and their parents are extremely overprotective of them. They really respect their parents and are very open with them. I have the same type of relationship with my parents and my family. I grew up in a HUGE family and everyone is really close and involved in each other's business. There really isn't much privacy =P I'm really close to both my mom and dad. My parents are my best friend and I have a really close relationship with my older brother. My family does everything together. We don't really like going anywhere alone. It's not that we never do, it's just we prefer having someone tag along. When you grow up in a family as big as mine, its normal to always have someone around.
I also grew up in a Christian family. Zahara and Becca do as well. I share the same values as they do. You don't go out with a guy without first building a friendship with him and introducing him to your parents. He has to ask for their permission. It's a matter of respect for both the girl and the parents. Its old school thinking but it was the way I was raised.
Zahara's character was inspired by both myself and my mother and grandmother. The strength she possesses, how stubborn and strong-willed she is, how once she makes her judgement on something it's really difficult to change her mind—I'm just like that *smiles sheepishly* Becca's character was inspired by my two best friends Bridget and Eve. Becca is bubbly and sarcastic and optimistic. My two best buds are very much like that in many ways.
What books have inspired you?
There are many books that I have loved that have inspired me as a writer! Dorian Gray by Oscar Wilde, A Separate Peace by John Knowles, The Alchemist by Paulo Coelho, The House of Usher by Edgar Allan Poe, The Stand by Stephen King. All really great reads =)
What was the last book you recommended to a friend?
The last book I recommended was actually to my niece. I bought her a copy of Beautiful Creatures and she fell in love with it 😉
What/Who inspired you as a reader?
My mom is my biggest inspiration as a reader. She taught me how to read really young and loves reading herself. She has a collection of books all her own and made sure I grew up with a love for stories.
Just For Fun!
Paper, Audio or eBook?
I haven't really listened to many audio books. I do read ebooks and enjoy them but I will always prefer hardcover copies of books. There's just a special type of magic with a book made out of paper and ink. It's like hugging an old friend you've missed *hehe*
If LUCIFER was made in to a film which actor(s), past or present, do you envision in the lead role(s)
Zahara Faraday (Kick-Butt Heroine)—I was thinking actress Saoirse Ronan would be a good fit. If you saw her in the movie Hana, you would understand why 😉 She was awesome in that movie and in The Lovely Bones.
Becca King (Best Friend & Awesome Sidekick) –Originally I had thought Zoe Kravtitz would make a good fit for Becca but I was iffy about it. My best friend Eve told me about Logan Browning and she fits Becca much better.
Bryan Hamilton (Hawt Male Lead) –I love Freddie Storma! And not because he's easy on the eyes *wink* He's an actual good actor and has such a sweet and humble demeanour (at least from what I can tell by interviews =P)
Rekesh Saint-Louis (Hawt Leader of a Powerful Imago Coven)—Bryton James has a really good Rekesh vibe and I like his acting. He seems really laid back and charming.
If your book had a soundtrack which artists would feature on it?
ABSOULTELY must have Family Force 5! LOOOVE THEM!! The Civil Wars, Paper Tongues, Flyleaf, Matchbox 20.
Slippers or barefoot?
Slippers! I HATE walking around barefoot. I don't like my feet being dirty. It just bothers me like crazy!
Email or postcard?
I LOVE handwritten stuff. Notes, letters, post-it notes. There's something very beautiful and loving about giving or receiving a handwritten letter or note. There's a romanticism aspect to it and an intimacy of love you can't really get through an email. (Can you tell I'm a romantic? lol)

Well, for eighteen-year-old Zahara Faraday, she doesn't have to wonder. You see she comes from a lineage of Light Witches, those who have chosen to help protect and serve between the supernatural world and the human world. The only problem is Zahara, like her father Solomon, is as human as a human being can be whereas her mother, Mia, and her Aunt Catalina, were born as Light Witches. As a family they hunt down rogue supernaturals—creatures who harm humans or who have committed an act against their kingdom.
Zahara's hunting skills are usually kept dormant since her parents would prefer she live life as a normal human girl without knowledge of the supernatural world. She plans on doing just that—except when she finds a couple being attacked by fairies, she has no choice but to step in. Before she can return to pretending to be blissfully ignorant, Zahara encounters a problem she isn't the least equip to handle: Bryan Hamilton, the good looking new co-worker she has to help train. In a heartbeat, her best friend, Becca King, has set her up on a double date with herself and her new crush, Rekesh Saint-Louis, who happens to be the most powerful leader of the biggest Imago Coven in South Florida –supernatural creatures with the ability to control water . . . and suck out human souls.
Zahara has no time to focus on how she's going to explain her double date with her best friend and the enemy they have a tentative truce with to her parents because soon one of the members of Mia and Catalina's coven is found murdered with a strange tattoo of a snake with wings carved into his arm.
Zahara is then thrown into a whirlwind battle with an angel determined to have revenge against God, an Imago coven she doesn't think they should trust, and slew of dream-eating fairies and powerful Nephilims, hybrid children of angels and humans, more than happy to rip her to shreds.
Normal just got a deadlier definition.
Lucifer, the first book in Annabell's Son's Of Old Trilogy, is available to buy now from Barnes and Noble, amazon.com and amazon.co.uk.

ENTER FOR A CHANCE TO WIN THE FABTASTIC SWAG PACK!
In honor of the two main female leads in LUCIFER, Zahara and Becca, Annabell created a fun swag pack for ONE very lucky winner!
Win a specially made makeup kit by E.L.F along with one DVD copy of the movie Sixteen Candles, a fuschia metallic manicure set, a Girl Power Superwoman wristband, a LOVE IS A BATTLEFIELD silver necklace, a silver bracelet with handcuff & key charms, Honey Sweetheart lotion (that smells INCREDIBLE!), two toned lip bloom (that is SUPER cute!), and gray colored cheetah printed socks that are SOOOO adorables and an ecopy of LUCIFER!
ANNNND if that wasn't enough,FIVE other lucky winners will win a FREE ecopy of LUCIFER!
TWICE a week on MONDAYS & FRIDAYS a new clue from LUCIFER will be posted up. Enter the new clue inside the Rafflecopter every time a new one is posted and get more chances to win!
Stop by the BLOG TOUR page(here) to enter!
Don't forget to stop by tomorrow as Annabell shares the benefit of her experience of self publication.
You May Also Like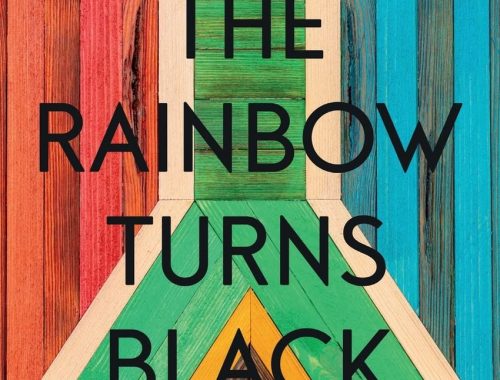 November 25, 2022
April 27, 2023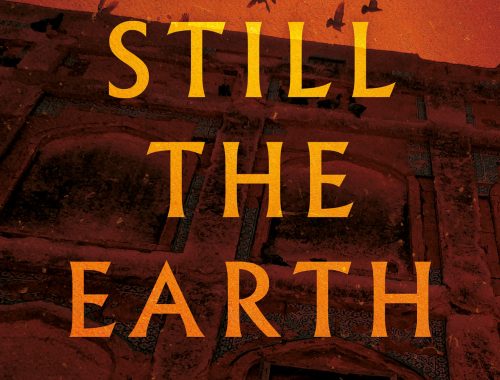 April 25, 2023