The Redemption Series Blog Tour
January 26, 2013
Big Book Little Book is delighted to welcome author Lindsey Grey and host the latest stop on her Redemption series blog tour.

Life is for living. Afterlife is a chance at redemption. As the only remaining female vampire in existence, Lily attempts to make her way towards her ever after. But with best friend Becca, new beau Ian, human husband Ryan, Archangel Peter, and a host of demons all standing in the way of Lily's chance at a peaceful eternity, how can she possibly survive?
What do you do when you are not writing?
I spend time with my husband and two kids or I'm reading. I read a lot. Last year was the first year I really kept track of how much I read. Thanks GoodReads! So while writing, editing, publishing, and marketing my own book, I read a total of 59 other books. So you could say I'm almost as passionate about reading as I am writing.
What inspired you to become a writer?
In the sixth grade my teacher gave us an assignment to write a daily journal. My life was not all that exciting at age eleven, so I asked my teacher if I could write stories. He agreed and I fell in love with it. I wrote my first manuscript at age twelve, typed in all caps because I hated to type at the time. It was over a hundred typed pages long and had a pretty good story and plot. I still read that story over every once in awhile to see how far I've come.
What was your inspiration for The Redemption Series?
The Redemption Series came from me wanting to write about vampires. I have been borderline obsessed with paranormal, supernatural, sci-fi type stories, movies, and TV shows for as long as I can remember. I wanted to write something different, so instead of the world being over run with the vamps, the world of Redemption has just a few. Lily is the only female vampire and she was the first character I created. Lily was inspired by a song by Robbie Williams,
"Feel".
Come on hold my hand
I wanna contact the living
Not sure I understand
This role I've been given
I sit and talk to God
And he just laughs at my plans
My head speaks a language
I don't understand
I just wanna feel real love
Feel the home that I live in
'Cause I got too much life
Running through my veins, going to waste
It totally sums up Lily right in those few words. She wants love and life, but feels it all slipping away at the beginning of the series.
Tell us about your books?
Redemption: Lily is one of only three vampires in known existence. After falling in love with a human, sexy and talented musician Ian, she realizes their love is putting him in mortal danger. She flees from her life in Boston to the solace of her frozen wasteland. 

As her past continues to haunt her, Ian seeks out the only family Lily has ever known. Becca introduces Ian to a world he never thought possible as they embark on a search for Lily, starting in the bowels of a mysterious company called The Manchester Group. 

Will Ian and Becca find her? Or will the reemergence of a long lost love take a hold of their future?
Revisited: As the Redemption series continues, in Revisited everyone's path leads into one.
Lily Edwards, the last remaining female vampire, is facing a daunting task. She has to find Liam Caldwell, the vampire she was forced to create, and change him back to his human state.
But Lily's task will not be an easy one as fellow remaining vampires, Filipp and Debir, have been secretly plotting her demise for decades and were the ones responsible for Liam being turned.
While Liam is grateful for Filipp and Debir's guidance during his transformation into the vampire he felt destined to be, he's having second thoughts as he learns their whole plan is not what it seems. A handpicked army of humans waits for Liam to change them into vampires at Filipp's instruction. Adding to the mix is Valentina Pavel, the last member of a Romanian witch coven, who brings forth new challenges of her own. Together, they all have Liam doing the unthinkable, pleading for a way out.
Lily's adopted daughter, Becca, is also preoccupied with a few dilemmas of her own. Discovering that the angel, Sam Fleming, is her biological father presents her with a choice to accept the powers of her birthright, or continue her human existence. She must find the answer while continuing to fight the feelings she has for fellow angel, Abe North, and her missing new love, Ian Holt.
Ian's world has been turned upside down now that the body-stealing demon, Gideon, is controlling him. Ian struggles as Gideon's decisions cause them both mental and physical pain. The only thing they agree on is their insatiable need to be with Becca at all costs.
Friends-now-turned-enemies struggle for their eternity, while enemies-turned-friends fight side by side. Will Lily's past give her the answers she needs to reach the future?
What research did you do for these books?
I did a lot of language research. For "Redemption", I was up to my elbows in ancient Sumerian. For "Revisited", it was Romanian. The series takes place all over the world so I did a lot of research into where everything takes place like Boston, Iceland, London, Bucharest and Rome.
What are you currently working on?
I'm currently working on the third and final instalment of the series, "Resolution". I'm also starting another series of fairy tales with a twist called "Grimm Twin Tales". Along with those, I have a paranormal political thriller entitled "Deliver Me" and two other strictly romance projects.
What is your writing process?
I write when I can, usually very late at night or on the weekends. When the ideas strike and I can't sit down and write, I grab a scrap of paper and write it down, or jot down a note into my phone. I used to write everything out by hand, but then I found myself getting so bored when typing it up. Now I write exclusively on my MacBook Pro. I haven't tried writing on my iPad yet, but that maybe something I try soon.
Do you use anything to sustain you during the writing process? Coffee? Chocolate? Music?
I write much better when I have my ear buds in and listen to my favourite playlist. Chocolate does help at times, but coffee is a big no. (My stomach can't take it, unfortunately.)
Why did you choose to write adult fiction?
At this point, I have too much of a dirty mind and mouth to curb it for younger readers. For my next series, I am attempting to keep it in check as I delve into the YA universe.
How did you choose the genre you write in? What inspired you to write it?
I grew up watching "Doctor Who" and "Quantum Leap". Those shows got my creative juices flowing, and then when "Buffy, The Vampire Slayer" and "Charmed" came along I got the paranormal itch. At some point in time I would like to do a time travel series or even a stand-alone novel, but the paranormal itch is pretty bad right now and I don't see it going away anytime soon.
What books have inspired you?
The Harry Potter series, The Twilight series, and even Dr. Seuss.
What was your favourite book as a child/teenager?
My favourite book may be an odd choice, but it was "The Scarlet Letter" by Nathaniel Hawthorne. It is the reason one of my characters in "Revisited" is named Nathaniel. I was just really drawn to the strength of Hester Prynne and how she struggled to make a life for her child. Strange, but it just got to me back then and I read it over and over.
What are you currently reading?
It depends on the day because sometimes I can read a book in a day. I just finished "Fallen Too Far" by Abbi Glines, which I loved. I'm now on to "What's Life Without the Sprinkles?" by Misty Simon.
What was the last book you recommended to a friend?
I think I recommended the Fifty Shades series to most of my friends before it became the huge success it is. My publisher originally published it and I had the pleasure of getting to know Ms. James. It helped me understand the story a bit more and I was able to explain to my friends it wasn't all whips, chains, and bondage. It's an amazing adult tale with elements that I'm sure have helped rejuvenate many relationships.
What/Who inspired you as a reader?
I've been inspired by several of my fellow TWCS authors such as Sherri Hayes, Michael Schneider, and N.K. Smith. I'm also a fan of JK Rowling and Stephenie Meyer as well as too many others to list.
Just for Fun!
Paper, Audio or eBook?
I love paper, but since I got my Kindle I've been reading more eBooks than paper ones.
If The Redemption Series was made in to a film which actor(s), past or present, do you envision in the lead role(s)
For the part of Lily I have visualized Jewel Staite. You might not recognize her name, but you know her face. She stared in Joss Wedon's "Firefly" and "Stargate: Atlantis".
As for Lily's adopted daughter, Becca, I see Sarah Lancaster who played Chuck's sister on "Chuck".
Another character that I've visualised since the moment I thought of him was Michael McMillian as Peter. Some of you "True Blood" fans would know him as Reverend Steve Newlin. Not that he would remember me, but he and I were actually in a musical together back in our high school days. He was such a talent even back then and I believe he would be perfect as Peter.
Tea or Coffee?
Tea
Slippers or barefoot?
Slippers
Shower or Bath?
Shower
Email or postcard?
Email


To find out more about Lindsey and her work simple click below to visit her blog, Facebook page, Twitter, The Writers Coffee Shop author page, Amazon authors page or You Tube.
The Redemption Seriesis avaliable to buy now from: Amazon, Barnes and Noble, Lulu, iTunes and The Writers Coffee Shop Publishing House.
You May Also Like
April 27, 2023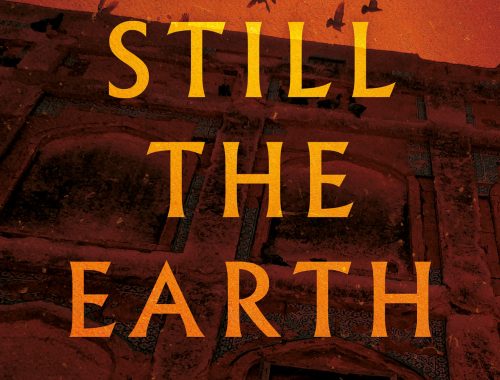 April 25, 2023