The Raven Boys
December 12, 2012
Maggie Stiefvater and Will Patton (Narrator)

There are only two reasons a nonseer would see a spirit on St. Mark's Eve," Neeve said. "Either you're his true love… or you killed him."
It is freezing in the churchyard, even before the dead arrive. Every year, Blue Sargent stands next to her clairvoyant mother as the soon-to-be dead walk past. Blue herself never sees them – not until this year, when a boy emerges from the dark and speaks directly to her. His name is Gansey, and Blue soon discovers that he is a rich student at Aglionby, the local private school. Blue has a policy of staying away from Aglionby boys. Known as Raven Boys, they can only mean trouble.
But Blue is drawn to Gansey, in a way she can't entirely explain. He has it all – family money, good looks, devoted friends – but he's looking for much more than that. He is on a quest that has encompassed three other Raven Boys: Adam, the scholarship student who resents all the privilege around him; Ronan, the fierce soul who ranges from anger to despair; and Noah, the taciturn watcher of the four, who notices many things but says very little.
For as long as she can remember, Blue has been warned that she will cause her true love to die. She never thought this would be a problem. But now, as her life becomes caught up in the strange and sinister world of the Raven Boys, she's not so sure anymore.
From Maggie Stiefvater, the best-selling and acclaimed author of the Shiver trilogy and The Scorpio Races, comes a spellbinding new series where the inevitability of death and the nature of love lead us to a place we've never been before.
It's not easy growing up the only non-psychic in a house of seers. While she isn't envious of her family's ability to predict peoples futures, including their deaths, Blue can't help but wish that her ability was more interesting than magnifying the gifts of others, that for once she could experience something "other", or discover something no one else has before.
All too soon, Blue gets her wish. For the first time, Blue sees a spirit on the corpse road. This can mean only one thing, that the boy will die within twelve months, and that the young man is her true love. It appears that the prophecy Blue has heard all her life is about to come to fruition. If Blue kisses her true love, he will die.
If the concepts of true love seemed almost abstract to Blue before, it seems impossible now. Impossible that she would fall in love with a Raven Boy, a student of the elitist private school, Aglionby Academy. Her first impressions of Gansey certainly don't contradict her long held belief that Raven Boys are Bastards. Two things conspire against Blue and her perceptions. The first is her attraction to Gansey's friend Adam who, with his frayed sweater and matching Henrietta accent, is like no other Raven boy she has met before. The second is Gansey's, much loved journal, it's leather cover softened with use and the collage like content of cuttings, notes and doodles, charting Gansey's extraordinary search for Glendower. It inspires feelings of adventure and discovery and calls to an innate desire within Blue.
Blue decides to use the knowledge she has gained from her unusual background and help Gansey, Adam, Ronan and Noah with their search. It becomes obvious that the search for Glendower is as much her quest as theirs and very quickly she is established as part of the group, that instead of being a fifth wheel, she is the missing point in their pentacle. ,
Although The Raven Boy's is paranormal mystery and adventure, I never felt as though I was chasing the ending, racing to the end to get to the big reveal, the "who dun It" like with mysteries I've read in the past. It's not that I wasn't compulsively turning pages (or in this case listening to just one more chapter!), to reach the conclusion and uncover the mystery, but rather like Gansey's painstaking scrapbooking, I was simply savoring each new development and delighting in each step along the journey and before I knew it we'd reached the destination.
Like Blue's mother Stiefvater was the master tarot reader, laying her cards down in a very precise and intricate formation, allowing you to absorb the meaning of each card before, placing the next. Stiefvater's plotting was so precisely and subtly done that when a plot twist was revealed, a totally unexpected one at that, instead of reacting with surprise or disbelief, I found myself thinking, "why of course, that makes complete sense".
While reading Stiefvater's previous novels, I have often felt compelled to re-read sections aloud, savouring the sound of her beautiful dialog and stunning descriptive narrative. When the time came to select my next audiobook, The Raven Boys was a natural choice. I could think of no better treat than having Maggie's words read aloud to me. I thoroughly enjoyed Will Patton's performance. His slightly accented, laid back voice suited the book perfectly.
It's no secret that I have adored all of Maggie's work to date. Each book has surprised me, surpassing it's predecessor with its inventiveness and originality while still maintaining a distinctly Maggie style. With her ability to speculate on fantastical worlds, create and maintain tension, craft beautifully tender emotive scenes and her deliciously poetic prose. Maggie is one of my favorite authors and one of the few authors who's work I happily preorder (in hardback), before the synopsis has even been released.
Verdict: Reaching the end of The Raven Boys, and what has got to be the best final line in a book (trust Ronan to have the parting shot), I found myself smiling gleefully with the anticipation for not only book two but for the entire Raven Cycle.
Reviewed by Caroline
My review of Maggie Stiefvater's The Scorpio Races can be found here, while my opinion of Forever can be found here.
Publisher: Scholastic/Audible.com
Publication Date: September 2012
Format: Audiobook (unabridged)
Length: 11hrs 9mins
Genre: Speculative Fiction
Age: YA
Reviewer: Caroline
Source: Own Copy
Challenge: None
You May Also Like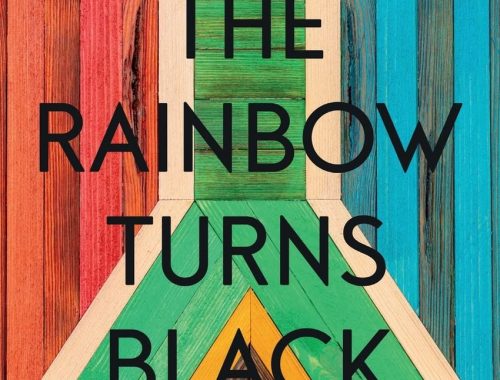 November 25, 2022
April 27, 2023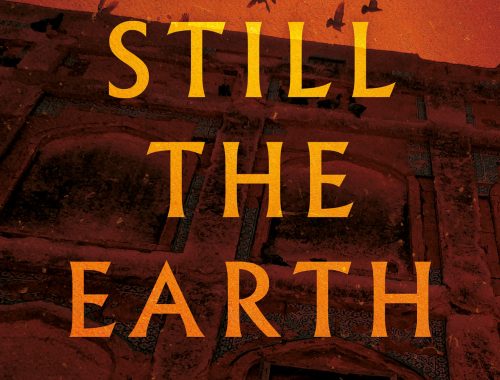 April 25, 2023