Self Published Sunday: Interview with author Michael Faricy
November 25, 2012
Mike Faricy writes suspenseful crime tales populated by unforgettable, whacky characters. His books are filled with the sort of oddballs and flakes we're all curious about but wisely prefer to keep at a distance. No one in his books will be saving the world from terrorism, international banking conspiracies or government coups. The situations his characters find themselves in are largely due to their own bad decisions, but then bad decisions make for interesting tales. Mike lives with his wife in St. Paul, Minnesota and Dublin, Ireland. He's worked in a bank, in sales, run a business or two and if none of that offends you he also plays the bagpipes.
Hi Mike, thanks for joining us. Can you tell us about your latest book?
Thanks for having me it's a pleasure to finally be able to sit down with you. My latest book is entitled Bombshell. It's a crime fiction tale, the fourth in a series I write featuring Dev Haskell, Private Investigator. The story takes place in the world of roller derby. Dev becomes the envy of every guy with a heartbeat when he's hired to provide security for a visiting women's roller derby team. He envisions himself standing guard in the shower room, but before he knows what's happened he's suddenly under arrest and found guilty before he's even been charged. He has an attorney who drinks too much, a beautiful friend with a bad attitude, a feisty team of females ready to kill him – and no answers. It's vintage, fast paced Dev Haskell action, crime fiction with a sense of humor and even some romance.
What/who inspired you as a reader?
I love page turners. I love the sort of books where you want to put the coffee on around ten at night just so you can stay up and finish the final ninety pages. An awful lot of authors have inspired me. Like a lot of crime fiction readers, I don't just read books here and there. I land on an author and then seem to consume everything they've written. Certainly Elmore Leonard, Carl Hiaasen and Michael Connelly when it comes to sheer enjoyable, page turning tales. I would have to include William Kent Krueger and John Sanford for a bit of local Minnesota flavor. I really liked Robert B. Parker and Ed McBain for their tight, dialogue driven, fast paced tales. Both Ian Rankin and Stuart MacBride write great tales with the occasional crazy something thrown in.
What research did you do for Bombshell?
I mentioned Bombshell is set in the word of roller derby. Not only did I do some research on the sport itself, just getting the terminology down, the positions, how the teams are organized and things of that nature. I got really interested in the players persona, the uniforms, the names of teams and team members. I registered the various skaters names I use in Bombshell on the official Roller Derby web site. The cover shot was taken by Wendy Doscher-Smith, a photographer out of Miami. The model on the cover is actually a real roller derby star by the name of Pinky Gomez who skates for Miami's Vice City Rollers.
What are you currently working on?
I'm currently working on another Dev Haskell tale titled Tutti Frutti. With any luck it should be out right around the first of the year. I've got two more Dev tales following on the heels of Tutti Frutti. I've also done a novella entitled Irish Dukes in the Fight Card series. These are a series of 1950's noir boxing novellas written by different authors under the pseudonym Jack Tunney. They are all set in the 1950's and the protagonist has to have come from St. Vincent's Home for Boy in Chicago where he learned life's lessons in the boxing ring under the guidance of Father Tim. It was a change of pace, a lot of fun and an honor to be asked to join the team of distinguished contributors. I enjoyed it so much I've got a couple of proposal ideas for another novella in the series.
What is your writing process?
It's pretty simple, I sit down in front of the keyboard and start tapping keys. I don't work from an outline or a rough draft. I just start typing so no one is more surprised than me at the end of any given day to see what plot turns and twists have developed. I usually write approximately ten pages a day, the following day I read yesterday's work out loud and do some light editing. Yeah I know, amazing there might be any editing needed. Anyway, that process, the editing, may take about two and a half hours, when I've finished I'm pretty well back in the flow of the tale and create another ten pages. I begin editing first thing in the morning. I break for maybe thirty minutes for lunch. I usually do not take phone calls, run errands or go for walks. In the off hours I'm subconsciously going over a variety of plot turns and twists. Since I live in both St. Paul and Dublin this probably makes me the dullest guy in two towns.
What prompted you to self publish Bombshell?
All my books are self published. I used to mail fifty or sixty query letters out, groveling to publishers in the hopes they might consider my book. You rarely if ever send a manuscript or even three chapters. What you do send is a one page letter in a very specific format. The letter is three paragraphs, the first two detail your soon to be award winning book. The third paragraph is a sentence or two describing your wonderful self, you enclose a self addressed stamped envelope with your query letter so publishers don't have to spend money to tell you no. Like I said, I used to send fifty to sixty query letters out promoting my latest work of genius, as a result I think I led the league in rejections. One day I had one of my query letters returned to me, I had addressed it to one of the big six publishers in New York. Across the front of the envelope in purple ink was stamped Return to Sender. On the back of my unopened envelope was a hand written note that read 'This does not fit our needs at this time'. They never even opened the envelope. A dim light went on inside my thick skull, Mike Faricy from St. Paul, Minnesota doesn't have a snowballs chance with these guys. Fortunately today there is another option that is not only more viable it's more profitable, self publishing. I haven't looked back. That said, if that New York publisher who returned my unopened envelope ever phoned I'd crawl across a busy street to sit down and at least talk with them.
Do you have any advice for aspiring writers?
Yeah, start writing. Do a short story, a novel, an article, but start writing. While you're doing that develop some thick skin and find people who will give you honest feedback. Do not go to friends and family and put them on the spot by asking them to read whatever you wrote. You'll get replies like, 'Great", "Go for it", "A best seller!". You can tell yourself that. What you need are people to say it drags here, this doesn't make sense, I don't like this. You may not have to follow their suggestions, in fact you don't have to at all, but you do have to listen. Constantly work to get the best possible work out there, I see typos all the time in NY Times best sellers. I strive to do better than that, a lot better. The beauty of self publishing and e-books is when you are made aware of a problem you can usually fix it, right now. The real key is to not have any problems to begin with.
What was your favorite book as a child?
As a kid my two favorite books were Mike Mulligan and his Steam Shovel and George the Pig. I especially liked George because he didn't share his birthday cake with his friends. He ate the whole thing himself, if I recall it had pink frosting, lots of pink frosting and on the last page he exploded.
Just for fun paper, audio or e-book?
Good points to all although the vast majority of reading I do today is e-book. It's just too convenient, I can download a book at midnight. I can adjust type size. If I travel my Kindle has upwards of 1500 books on it and is virtually weightless. I can easily gift an e-book to a friend or fan in seconds, anywhere in the world. I must have close to 1500 books on my shelves at home, but I rarely take one off the shelf to read, that said I still love to see them there. As for audio, my problem is when listening to an audio book I get so involved in the book I miss my exit when driving, or end up late for an appointment because I lost track of time, so I really have to closely monitor myself.

Dysfunctional. bumbling, crazy babe-magnet Dev Haskell, P.I., becomes the envy of every guy with a heartbeat when he's hired to watch over a team of gorgeous English roller derby stars. Though he'd rather be standing guard in the shower room, he suddenly finds himself under arrest and found guilty before he's even charged. He's got an attorney who drinks too much, a beautiful woman with a bad attitude, a feisty team of females ready to kill him – and no answers. Bombshell is another fast-paced, engrossing suspense thriller from Minnesota's master of the bizarre, Mike Faricy
Thanks so much for letting me join you today. Bombshell, along with all my books are available on Amazon, please check them out. I'm on face book at both Mike Faricy and Mike Faricy Books. Don't miss the Dev Haskell page on face book, there's a lot of fun things popping up there. You can follow me on twitter, @mikefaricybooks. Please visit my website at www.mikefaricy.com or feel free to email me at Mikefaricyauthor@gmail.com. Please pick up a copy of Bombshell here enjoy the read and don't forget to tell 2-300 of your closest friends.
Many thanks and all the best,
Michael Faricy
You May Also Like
April 27, 2023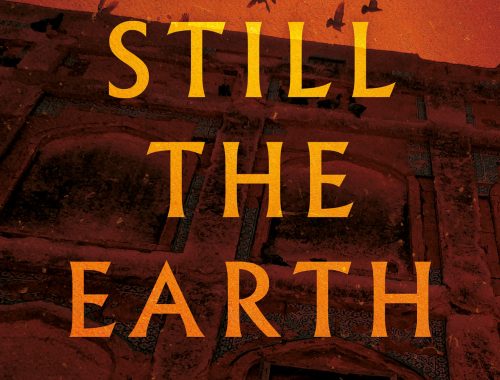 April 25, 2023