A Slot Machine Ate My Mid Life Crisis
October 28, 2011
Irene Woodbury
Quirky jobs, wacky friends, hot crushes, and an unraveling marriage are all part of this darkly funny novel describing 45 year-old newlywed Wendy Sinclair's life in Las Vegas after she impulsively decides to stay following a bizarre girls' weekend in 2005.
This is a fairly light read and may appeal to those who love their Chick-Lit! It didn't really hit the spot for me however. The story begins when Wendy leaves her husband of three months to have a girlie long weekend in Las Vegas, I initially enjoyed the author's descriptions of the city and the fun filled girlie times. She's lost a great job, she has chameleons in her bedroom and her newly married life isn't turning out the way she expected. She's hurt and confused and needs the break. So she heads to Las Vegas for a five day break with her friend Paula. There wasn't much in the way of emotional support or wise counsel from Paula though. It was really about the shopping!
After a while I began get a bit bored of the shopping/spa treatment/dining routine. They were clearly very rich but it all got a little tedious for me. After Wendy makes a u turn in the departures lounge, deciding to stay in Vegas, rather than return to her husband in Houston, as she couldn't face going back, I'd already had enough of Vegas! There were too many long, detailed explanations of the city and the casinos, dining experiences and shopping. The author clearly knows Las Vegas well and loves it, but for me it was too much detail.
Wendy, over the course of the next year or so gets work as a designer, does a stint as a showgirl, meets a couple of guys that she is romantically interested in and all the while expects her husband to understand and be happy with her choices. I really felt for Roger, the guy was incredibly patient! Wendy agonises over her decisions from time to time, but still manages to justify what she is doing and carry on her merry way.
I was looking forward to reading about Wendy, who is in her mid-forties and how she dealt with her struggles and how those affected her life and relationships. But in the end I found that I didn't like Wendy very much at all, finding her selfish and shallow. I found myself skimming pages towards the end, in order to get there quicker. I wanted to find out what Wendy finally decided and what happened, but I found the ending frustrating.
On the positive side there were some humorous moments and even though I felt there was too much 'Vegas' info and found it way too much as filler, it did make me want to visit Las Vegas one day. It does sound fun! As I said at the beginning though, this is just my own opinion, and I do normally enjoy chick-lit, but I didn't like the characters in this story.
Verdict: This may be for some, but it wasn't my cup of tea.
Reviewed by Lesley
Publisher: SynergEbooks
Publication Date: August 2011
Format: eBook
Pages: 554KB
Genre: Contemporary Fiction
Age: Adult
Reviewer: Lesley
Source: Provided by author
Challenge: N/A
You May Also Like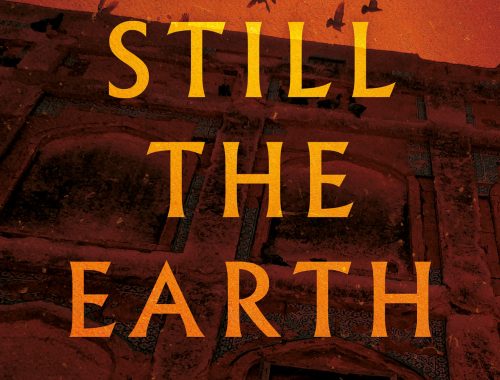 April 25, 2023
April 27, 2023